VA - The Crow / Ворон OST (1994) lossless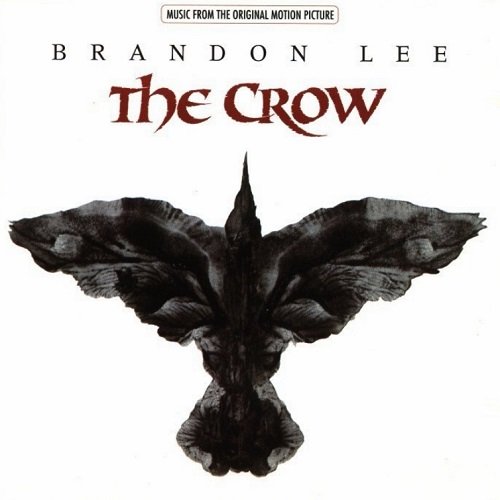 Artist:
VA
Title Of Album:
The Crow OST
Release Date:
1994
Location:
USA
Label:
Atlantic (82519-2)
Genre:
Soundtrack, Alternative Rock, Goth Rock
Quality:
APE (image+.cue)
Length:
01:03:58 min
Tracks:
14
Total Size:
435 MB (+5%)
The Crow
is a 1994 American superhero film directed by Alex Proyas and starring Brandon Lee in his final film appearance. The film is based on James O'Barr's comic book of the same name, and tells the story of Eric Draven (Lee), a rock musician who is revived to avenge the rape and murder of his fiancée, as well as his own death. The cast also stars Ernie Hudson, Michael Wincott, and Bai Ling.
Tracklist:
01. The Cure — Burn (6:39)
02. Machines Of Loving Grace — Golgotha Tenement Blues (4:01)
03. Stone Temple Pilots — Big Empty (4:57)
04. Nine Inch Nails — Dead Souls (4:54)
05. Rage Against The Machine — Darkness (3:42)
06. Violent Femmes — Color Me Once (4:09)
07. Rollins Band — Ghostrider (5:46)
08. Helmet — Milktoast (3:59)
09. Pantera — The Badge (3:55)
10. For Love Not Lisa — Slip Slide Melting (5:48)
11. My Life With The Thrill Kill Kult — After The Flesh (3:00)
12. The Jesus And Mary Chain — Snakedriver (3:42)
13. Medicine — Time Baby III (3:52)
14. Jane Siberry — It Can't Rain All The Time (5:35)
Password:
morpeh
Скачать mp3 этого исполнителя. ВСЕ полные альбомы + хиты 2019 Совершенно бесплатно!
Скачать VA - The Crow / Ворон OST (1994) lossless mp3 бесплатно:
1.
Скачать/Download VA - The Crow / Ворон OST (1994) lossless
Mp3passion.net Facebook.com Vkontakte.ru
Информация
Посетители, находящиеся в группе Guest, не могут оставлять комментарии к данной публикации.
Уважаемый посетитель, Вы зашли на сайт как незарегистрированный пользователь.
Мы рекомендуем Вам зарегистрироваться либо войти на сайт под своим именем.