John Lennon - Acoustic (2004) lossless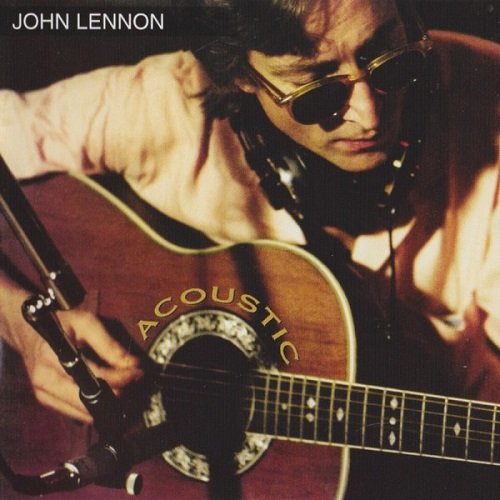 Artist:
John Lennon
Title Of Album:
Acoustic
Release Date:
2004
Location:
England
Label:
Capitol Records (7243 8 7448 2 5)
Genre:
Acoustic Rock, Classic Rock
Quality:
APE (image+.cue+covers)
Length:
43:10 min
Tracks:
16
Total Size:
258 MB (+5%)
Acoustic
is a compilation album of John Lennon demos, studio and live performances that feature his acoustic guitar work and was released in 2004. Although it failed to chart in the United Kingdom, Acoustic reached number 31 in the United States with sales of 27,858 copies, becoming John Lennon's best charting posthumous US release since 1988's Imagine: John Lennon soundtrack. It spent eight weeks on the chart. In keeping with the overall theme of the album, the booklet contains the lyrics and guitar chords for each track, as well as a chord index on the last page.
Tracklist:
01. Working Class Hero (3:59)
02. Love (2:32)
03. Well Well Well (1:16)
04. Look At Me (2:51)
05. God (uncut version) (2:47)
06. My Mummy's Dead (1:16)
07. Cold Turkey (3:28)
08. The Luck Of The Irish (3:41)
09. John Sinclair (3:22)
10. Woman Is The Nigger Of The World (0:41)
11. What You Got (alternate take) (3:29)
12. Watching The Wheels (3:06)
13. Dear Yoko (4:07)
14. Real Love (alternate take) (2:49)
15. Imagine (3:10)
16. It's Real (1:05)
Password:
morpeh
Скачать mp3 этого исполнителя. ВСЕ полные альбомы + хиты 2019 Совершенно бесплатно!
Скачать John Lennon - Acoustic (2004) lossless mp3 бесплатно:
1.
Скачать/Download John Lennon - Acoustic (2004) lossless
Mp3passion.net Facebook.com Vkontakte.ru
Информация
Посетители, находящиеся в группе Guest, не могут оставлять комментарии к данной публикации.
Уважаемый посетитель, Вы зашли на сайт как незарегистрированный пользователь.
Мы рекомендуем Вам зарегистрироваться либо войти на сайт под своим именем.