Epysode - Obsessions (2011) lossless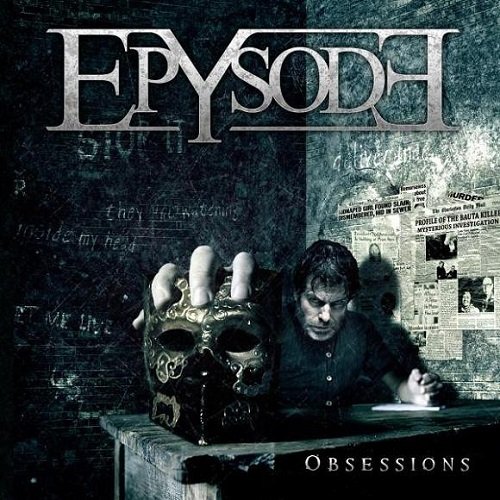 Artist:
Epysode
Title Of Album:
Obsessions
Release Date:
2011
Location:
Belgium
Label:
AFM Records (AFM373-2)
Genre:
Progressive Metal, Melodic Power Metal
Quality:
FLAC (image+.cue+covers)
Length:
64:43 min
Tracks:
14
Total Size:
559 MB (+5%)
Tracklist:
01. File 41807 (01:04)
02. Silences Of Dawn (01:26)
03. First Blood (04:36)
04. Obsessions (05:01)
05. Invisible Nations (05:01)
06. Gemini Syndrome (05:41)
07. Fallen's Portrait (05:14)
08. Season Of Redemption (04:08)
09. The Other Side (04:06)
10. Shadow Lord (04:39)
11. One Chance (06:51)
12. Divine Whispers (05:28)
13. March Of The Ghosts (07:09)
14. Last Sunset (04:36)
Band:

Kelly Sundown - Vocals (Beyond Twilight, Darkology,ex-Outworld, ex-Inner Sanctum, Adagio (Live))
Oddleif Stensland - Vocals (Communic, ex-Clairvoya, ex-Scariot, ex-Ingermanland, Nuclear Blast Allstars)
Magali Luyten - Vocals (Virus IV, Beautiful Sin, Frameshift, Over Us Eden, ex-Spirittales, Rooky, Ayreon)
Rick Altzi - Vocals (At Vance, Thunderstone, Sandalinas, Frequency, ex-Treasure Land)
Liselotte "Lilo" Hegt - Vocals (Dial, Valentine, Ayreon, ex-Cirrha Niva)
Samuel Arkan - Music, Story & Guitars (Virus IV)
Christophe Godin - Guitar Solos (Gnô, Morglbl Trio)
Kristoffer Gildenlöw - Bass (The Shadow Theory, ex-Pain of Salvation, The 11th Hour (Live), Consortium Project (Live), Dark Suns, Harmony, Consortium Project, Dial)
Julien Spreutels - Keyboards (Ethernity, ex-Magic Kingdom)
Léo Margarit - Drums (Pain of Salvation, Ruud Jolie, ex-Zubrowska)
Password:
morpeh
Скачать mp3 этого исполнителя. ВСЕ полные альбомы + хиты 2019 Совершенно бесплатно!
Скачать Epysode - Obsessions (2011) lossless mp3 бесплатно:
1.
Скачать/Download Epysode - Obsessions (2011) lossless
Mp3passion.net Facebook.com Vkontakte.ru
Информация
Посетители, находящиеся в группе Guest, не могут оставлять комментарии к данной публикации.
Уважаемый посетитель, Вы зашли на сайт как незарегистрированный пользователь.
Мы рекомендуем Вам зарегистрироваться либо войти на сайт под своим именем.