Died Pretty - Lost [Expanded & Remastered] (1988/2013)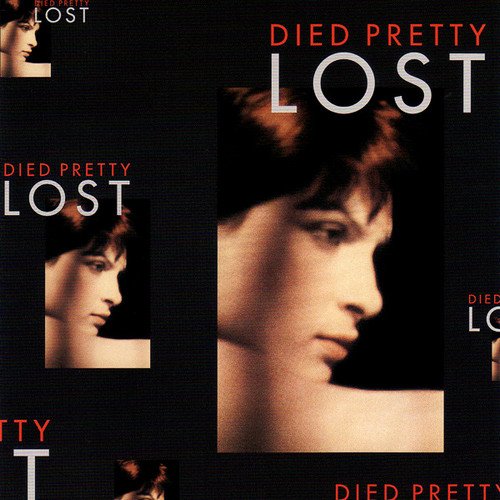 Artist
: Died Pretty
Title Of Album
: Lost
Year Of Release
: 1988/2013
Label (Catalog#)
: Sandman Records [SAND420]
Country
: Australia
Genre
: Alternative Rock, Psychedelic Rock, Indie Rock
Quality
: Mp3 / FLAC (*tracks +.cue,log,scans)
Bitrate
: CBR 320 kbps / Lossless
Time
: 1:18:10
Full Size
: 278 mb / 691 mb
With a higher international profile thanks to a licensing deal via the well-established U.K. label Beggars Banquet, Died Pretty re-entered the studio with producer Rob Younger to create another solid album of unpretentious, sharp delights. The band sound slightly more upfront throughout, if only just -- it's not a radical change, and certainly the group weren't shrinking violets before, but there's just a touch more oomph in the recording and delivery, and it's most becoming. Even numbers like "As Must Have," which consists of just Brett Myers' acoustic guitar and backing singing from Ron S. Peno, are up in the mix, Peno's own version of high and lonesome singing providing the only sense of evocative distance. Chris Welsh's drums drive the songs without overwhelming them, while the rest of the band kick major booty as they go. Myers gets moments to sing lead, as on the quick and groovy "Out of My Hands," but otherwise he concentrates on his evermore impressive playing, and by now traditional great solos, while Peno takes the lion's share of the leads. Frank Brunetti's organ playing is similarly key to things once more, providing perfect hooks and shading throughout. Energetic rave-ups remain the band's best point, as great numbers like "Winterland" and "Crawls-Away" demonstrate, everyone performing to their best in a thick rush of sound. But subtler approaches have their place, as with the quietly dramatic chime and pace of "One Day" or "Springenfall," a great romantic number. In a sly continuation of a semi-tradition started on Free Dirt, where the song "Next to Nothing" turned up after not appearing on the EP of that title, the concluding track of Lost is, in fact, "Free Dirt." Sung by Myers with guests on backing vocals and piano, it's a gentle number and a fine way to wrap up the album.
TRACKLIST:
1 Lost 3:05
2 Out Of My Hands 4:18
3 As Must Have 3:38
4 Springenfall 6:53
5 Winterland 4:28
6 Caesar's Cold [Saxophone – Tim Fagan] 6:33
7 Crawls Away 4:45
8 One Day 3:58
9 Towers Of Strength 4:44
10 Free Dirt [Backing Vocals – Astrid MundayPiano – Don Walker] 4:03
2013 Sandman expanded version
11 Everybody Moves (Single A-Side March 1989) 4:50
12 In Love Prison (Single B-Side To 'Everybody Moves') 3:04
13 Wig Out (Acoustic Version) (Single B-Side To 'Winterland' October 1987) 3:33
14 From A Buick 6 (Single B-Side To 'Towers Of Strength' June 1988) [Written-By – Bob Dylan] 3:53
15 When You Dance (Single B-Side To 'Out Of My Hands' November 1988) [Written-By – Neil Young] 4:05
16 Everybody Moves 4:46
17 As Must Have 3:29
18 Free Dirt 4:03
Скачать mp3 этого исполнителя. ВСЕ полные альбомы + хиты 2019 Совершенно бесплатно!
Скачать Died Pretty - Lost [Expanded & Remastered] (1988/2013) mp3 бесплатно:
Mp3passion.net Facebook.com Vkontakte.ru
Информация
Посетители, находящиеся в группе Guest, не могут оставлять комментарии к данной публикации.
Уважаемый посетитель, Вы зашли на сайт как незарегистрированный пользователь.
Мы рекомендуем Вам зарегистрироваться либо войти на сайт под своим именем.