Bobby "Blue" Bland - Dreamer (1974) [Reissue 1991]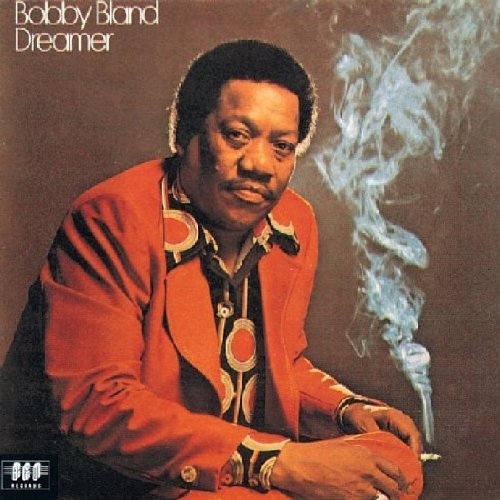 Artist
: Bobby "Blue" Bland
Title Of Album
: Dreamer
Year Of Release
: 1991 [1974]
Label (Catalog#)
: MCA [MCAD-10415]
Country
: United States
Genre
: Rhythm & Blues, Soul/Funk
Quality
: FLAC (tracks + log)
Bitrate
: Lossless
Time
: 36:13
Full Size
: 227 mb
WebSite
:
Album Preview
Steve Barri produced this classic release which was discussed controversially at the time it was originally released. Some immediately regarded it one of Bland's best albums, ever. Others couldn't stand the mighty horn and string arrangement. With a time lag of almost forty years it's regarded a classic release of the era with great songs that later became standards in the repertoire of blues and soul artists.
TRACKLIST:
1 Ain't No Love In The Heart Of The City 3:51
2 I Wouldn't Treat A Dog (The Way You Treated Me) 3:15
3 Lovin' On Borrowed Time 3:19
4 The End Of The Road 3:06
5 I Ain't Gonna Be The First To Cry 3:36
6 Dreamer 4:09
7 Yolanda 3:43
8 Twenty-Four Hour Blues 3:59
9 Cold Day In Hell 2:43
10 Who's Foolin' Who 4:18
Personnel:
Bobby "Blue" Bland (vocals); Ben Benay, Larry Carlton, Dean Parks (guitar); Sid Sharp Strings (strings); Paul Hubinon, Jim Horn, Tony Terran, Ernie Watts, Lew McCreary, John Kelson, Peter Christlieb (horns); Michael Omartian (piano, organ, Clavinet, synthesizer); Wilton Felder (bass); Ed Greene (drums); Ginger Blake, Julia Tillman, Maxine Willard (background vocals).
Скачать mp3 этого исполнителя. ВСЕ полные альбомы + хиты 2019 Совершенно бесплатно!
Скачать Bobby "Blue" Bland - Dreamer (1974) [Reissue 1991] mp3 бесплатно:
Mp3passion.net Facebook.com Vkontakte.ru
Информация
Посетители, находящиеся в группе Guest, не могут оставлять комментарии к данной публикации.
Уважаемый посетитель, Вы зашли на сайт как незарегистрированный пользователь.
Мы рекомендуем Вам зарегистрироваться либо войти на сайт под своим именем.