The Replacements - Let It Be [Expanded & Remastered] (2008)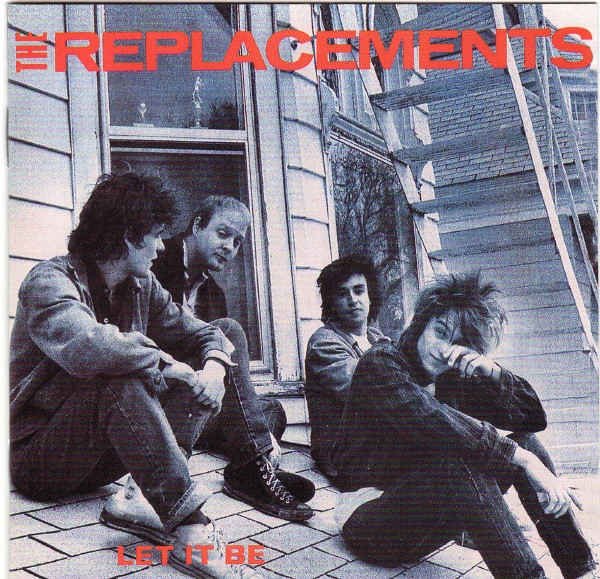 Artist
: The Replacements
Title Of Album
: Let It Be
Year Of Release
: 2008 [1984]
Label (Catalog#)
: Rhino/Twin/Tone Records/Rykodisc [8122-79936-5]
Country
: United States
Genre
: Alternative Rock, Indie, Rock & Roll, Post-punk
Quality
: Mp3 / FLAC (tracks +.cue,log,scans)
Bitrate
: CBR 320 kbps / Lossless
Time
: 54:33
Full Size
: 132 mb / 384 mb
Let It Be is the third studio album by American rock band The Replacements, released on October 2, 1984 by Twin/Tone Records. It is a post-punk album with coming-of-age themes. The band had grown tired of playing loud and fast exclusively by the time of their 1983 album Hootenanny and decided to write songs that were, according to vocalist Paul Westerberg, "a little more sincere."

Let It Be was well-received by music critics and later ranked among the greatest albums of the 1980s by AllMusic and Rolling Stone magazine. Now considered a classic, Let It Be is frequently included on professional lists of the all-time best rock albums, being ranked number 241 on Rolling Stone's list of the 500 greatest albums of all time. The album was remastered and reissued in 2008, with six additional tracks.
TRACKLIST:
01. I Will Dare
02. Favorite Thing
03. We're Comin' Out
04. Tommy Gets His Tonsils Out
05. Androgynous
06. Black Diamond
07. Unsatisfied
08. Seen Your Video
09. Gary's Got A Boner
10. Sixteen Blue
11. Answering Machine
Bonus Material
12. 20th Century Boy
13. Perfectly Lethal (Outtake)
14. Temptation Eyes (Outtake)
15. Answering Machine (Solo Home Demo)
16. Heartbeat - It's A Lovebeat (Outtake - Rough Mix)
17. Sixteen Blue (Outtake - Alternate Vocal)
Chris Mars – drums, vocals
Bob Stinson – lead guitar
Tommy Stinson – bass guitar
Paul Westerberg – lead vocals, rhythm guitar, piano, mandolin on "I Will Dare", lapsteel on "Unsatisfied", production
Additional musicians
Peter Buck – guitar solo on "I Will Dare"
Chan Poling – piano on "Sixteen Blue"
Скачать mp3 этого исполнителя. ВСЕ полные альбомы + хиты 2019 Совершенно бесплатно!
Скачать The Replacements - Let It Be [Expanded & Remastered] (2008) mp3 бесплатно:
Новость отредактировал artmuss - 19 октября 2016
Причина: Re-Up
Mp3passion.net Facebook.com Vkontakte.ru
Информация
Посетители, находящиеся в группе Guest, не могут оставлять комментарии к данной публикации.
Уважаемый посетитель, Вы зашли на сайт как незарегистрированный пользователь.
Мы рекомендуем Вам зарегистрироваться либо войти на сайт под своим именем.