Arthur Russell - The World Of Arthur Russell (2004) Lossless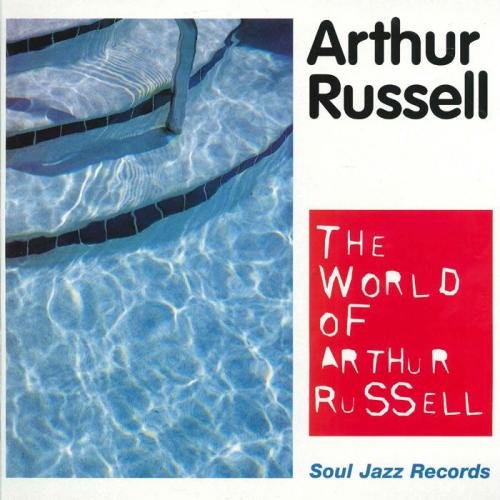 Artist
: Arthur Russell
Title Of Album
: The World Of Arthur Russell
Year Of Release
: 2004
Label (Catalog#)
: Soul Jazz Records [SJR CD83]
Country
: United States
Genre
: Disco, Electro, Funk, Experimental
Quality
: FLAC (tracks)
Bitrate
: Lossless
Time
: 1:13:13
Full Size
: 470 mb
WebSite
:
Album Preview
In almost every other case, "The World Of" would be a careless, ill-suited phrase to use as the prefix of a compilation's title. "The World Of [insert name of grunge band or substyle here]," for instance. In Arthur Russell's case, using "The World Of" is entirely appropriate. When you're listening to Russell -- whether it's one of his solo cello recordings or one of his peculiar disco productions -- you can feel as if you've been relocated to a place that you don't really want to ever leave. This is the common trait that each of his varied recordings shares. Russell and his collaborators are your friends, and the music they made is all the nutrition you need. It sounds silly, but it is 100 percent true. No one disc could possibly contain Russell's entire world, but this one samples from it rather well, emphasizing his mindbending club-oriented output and scattering three of his more private moments. The keen and curious could've rounded up the majority of the disc's inclusions on a number of various-artist compilations released within the past few years, in addition to paying princely sums for the handful of previously vinyl-only tracks; despite this, a compilation like this has been necessary for a very long time, since it provides a one-stop overview of one of dance music's innovators. The most-known track here is Larry Levan's mix of "Is It All Over My Face," a single that actually dented the U.S. club chart in 1980; it's Russell at his most straightforward, but it's also strange enough to be recognized instantly, thanks to its graceful electric piano line and singular vocals from a Loft regular. François Kevorkian's mix of "#5 (Go Bang!)" reshapes the relatively slick jazz-funk-disco of the original into dub-drenched dementia, throwing in woozy horn blurts to add further Kingston accents. A 13-minute version of "In the Light of the Miracle" is the most life-affirming inclusion; this left-field house precursor might as well be a sun dance or an offering, as you can visualize clouds parting once Russell's frail, slightly cracked voice joins to accompany a light 4/4 thump and one of the most elegantly layered collections of assorted percussion elements. Again, this all hardly shows the whole picture. Other places where valuable traces of Russell's club side reside include the Strut label's two Disco Not Disco compilations and David Mancuso's pair of Loft anthologies, released by Nuphonic. As is the case with most Soul Jazz releases, there's plenty of information included in the accompanying booklet.
TRACKLIST:
01 Dinosaur L - Go Bang (Francois Kevorkian Mix) 07:36
02 Lola - Wax The Van 05:27
03 Loose Joints - Is It All Over My Face (Larry Levan Mix) 06:57
04 Arthur Russell - Keeping Up 06:20
05 Arthur Russell - In The Light Of The Miracle 13:21
06 Arthur Russell - A Little Lost 03:18
07 Loose Joints - Pop Your Funk 06:38
08 Arthur Russell - Let's Go Swimming (Walter Gibbons Mix) 05:14
09 Dinosaur L - In The Cornbelt (Larry Levan Mix) 05:58
10 Arthur Russell - Treehouse 02:17
11 Indian Ocean - Schoolbell/Treehouse (Walter Gibbons Mix) 10:05
Скачать mp3 этого исполнителя. ВСЕ полные альбомы + хиты 2019 Совершенно бесплатно!
Скачать Arthur Russell - The World Of Arthur Russell (2004) Lossless mp3 бесплатно:
Новость отредактировал artmuss - 16 октября 2016
Причина: Re-Up
Mp3passion.net Facebook.com Vkontakte.ru
Информация
Посетители, находящиеся в группе Guest, не могут оставлять комментарии к данной публикации.
Уважаемый посетитель, Вы зашли на сайт как незарегистрированный пользователь.
Мы рекомендуем Вам зарегистрироваться либо войти на сайт под своим именем.