Kandace Springs - Soul Eyes (2016) Lossless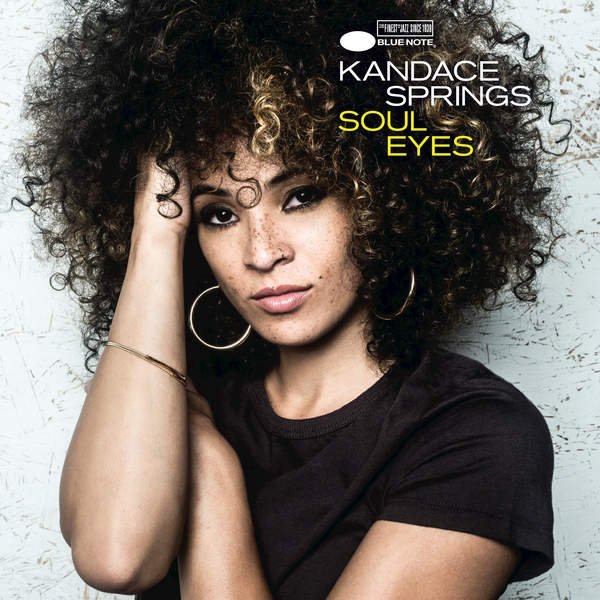 Artist
: Kandace Springs
Title Of Album
: Soul Eyes
Year Of Release
: 2016
Label
: Blue Note Records
Genre
: Vocal Jazz, Adult Contemporary R&B
Quality
: FLAC (tracks)
Bitrate
: Lossless
Time
: 43:07
Full Size
: 264 mb
Through her father, a session vocalist, adult contemporary R&B artist Kandace Springs was able to get a demo recording heard by veteran producers Evan Rogers and Carl Sturken (Stephanie Mills, Christina Aguilera, Rihanna). The duo signed the Nashville native to their SRP Music Group, then shopped her material to labels, including Blue Note, who ultimately offered a recording contract that Springs signed. A singer, songwriter, and keyboardist who cites inspirations ranging from Billie Holiday to Lauryn Hill, Springs caught another break in July 2014 when Prince saw a clip of her performing Sam Smith's "Stay with Me." Prince contacted her and she flew to Minneapolis to perform at Paisley Park. Two months later, she issued her debut EP, a self-titled four-track release for SRP/Blue Note. Through 2015, she appeared on Ghostface Killah's 36 Seasons, Aqualung's 10 Futures, and Black Violin's Stereotypes. Her refined first album for Blue Note, Soul Eyes, was released in June 2016. It featured new songs, some of which were co-written by Springs, along with versions of Mal Waldron's "Soul Eyes" and War's "The World Is a Ghetto."
TRACKLIST:
1. Talk To Me 3:51
2. Soul Eyes (Feat. Terence Blanchard) 3:23
3. Place To Hide 3:46
4. Thought It Would Be Easier 3:39
5. Novocaine Heart 4:44
6. Neither Old Nor Young 3:09
7. Too Good To Last (Feat. Terence Blanchard) 5:04
8. Fall Guy 3:48
9. The World Is A Ghetto 4:27
10. Leavin' 4:04
11. Rain Falling 3:06
Скачать mp3 этого исполнителя. ВСЕ полные альбомы + хиты 2019 Совершенно бесплатно!
Скачать Kandace Springs - Soul Eyes (2016) Lossless mp3 бесплатно:
Новость отредактировал artmuss - 12 октября 2016
Причина: Re-Up
Mp3passion.net Facebook.com Vkontakte.ru
Информация
Посетители, находящиеся в группе Guest, не могут оставлять комментарии к данной публикации.
Уважаемый посетитель, Вы зашли на сайт как незарегистрированный пользователь.
Мы рекомендуем Вам зарегистрироваться либо войти на сайт под своим именем.