Gary Shearston - Here & There Now & Then: An Anthology of Gary [2CD] (2007)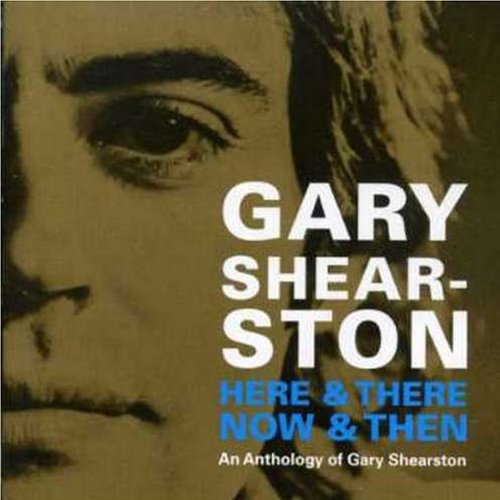 Artist
: Gary Shearston
Title Of Album
: Here & There Now & Then: An Anthology of Gary
Year Of Release
: 2007
Label
: Rouseabout Records
Country
: Australia
Genre
: Folk Rock, Pop Rock, Singer/Songwriter
Quality
: Mp3 / FLAC (tracks +.cue,log)
Bitrate
: CBR 320 kbps / Lossless
Time
: 2:32:13
Full Size
: 365 mb / 767 mb
This set contains the best of Gary Shearston's long career as a songwriter and peformer, divided more or less into two eras: the 1970s through to 2001 both in the UK and Australia (CD-1), and the 1960s in Australia (CD-2). Features: Gary's worldwide hit of Cole Porter's I Get A Kick Out Of You (1974) and other material from the UK album Dingo; his own Sometime Lovin' – a hit in Australia (1966) and heard worldwide thanks to Peter, Paul & Mary.

The collection also includes Shopping On A Saturday, a country music favourite from 1990. Bonus material: two UK singles, notably a fabulous version of Procul Harum's A Whiter Shade Of Pale (1975). Three Australian folksongs from the 1960s – never before heard outside the studio – are released here for the first time (Stirling-O, The Olde Viceroy, John Mitchell). In all, there are two and a half hours of music, a total of 42 tracks of Gary Shearston!
TRACKLIST:CD 1
1. Dingo
2. I Get A Kick Out Of You
3. Witnessing
4. The Lightkeeper of America
5. Aborigine
6. Baiame (The Greatest Stone On Earth)
7. The Drover's Dream
8. Charlie Mopps
9. A Whiter Shade Of Pale
10. Faded Streets, Windy Weather
11. Aussie Blue
12. Above Below
13. Shopping On A Saturday
14. Irish Girls (Will Steal Your Heart Away)
15. Riverina Drover
16. Pretty Bonnie
17. Streets Of Forbes
18. The Man I Might Have Been
19. Love, Don't Ever Make A Fool Of Me Again
CD 2
1. The Springtime It Brings On The Shearing
2. Bluey Brink
3. Jim Jones
4. The Death of Ben Hall
5. The Basic Wage Dream
6. We Want Freedom (Aboriginal Charter of Rights)
7. Who Can Say?
8. Don't Wave To Me Too Long
9. It's On
10. Reedy River
11. The Bush Girl
12. Humping Old Blue
13. Bonnie Jess
14. Sometime Lovin'
15. Duke's Song
16. Stirling-0
17. The Olde Viceroy
18. John Mitchell
19. Twenty Summers
20. The Voyager
21. The Land Where The Crow Flies Backwards
22. We Are Going To Freedom
23. Sydney Town
Скачать mp3 этого исполнителя. ВСЕ полные альбомы + хиты 2019 Совершенно бесплатно!
Скачать Gary Shearston - Here & There Now & Then: An Anthology of Gary [2CD] (2007) mp3 бесплатно:
Mp3passion.net Facebook.com Vkontakte.ru
Информация
Посетители, находящиеся в группе Guest, не могут оставлять комментарии к данной публикации.
Уважаемый посетитель, Вы зашли на сайт как незарегистрированный пользователь.
Мы рекомендуем Вам зарегистрироваться либо войти на сайт под своим именем.