VA - Cristal Records Presents - Latin Jazz (2016)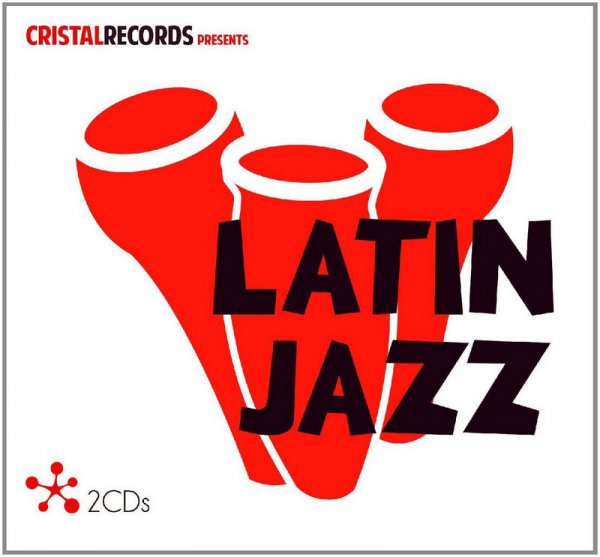 Artist
: Various Artists
Title Of Album
: Cristal Records Presents - Latin Jazz
Year Of Release
: 2016
Label (Catalog#)
: Cristal Records [CRC107-08]
Genre
: Latin Jazz
Quality
: Mp3 / FLAC (tracks +.cue,log,scans)
Bitrate
: CBR 320 kbps / Lossless
Time
: 2:11:36
Full Size
: 316 mb / 766 mb
Cristal Records Presents : cette nouvelle collection jazz de Cristal Records propose à prix doux 2 cds thématiques, le premier dédié aux standards incontournables du thème abordé, le second, lui, sur le même thème présente un florilège de titres issus du catalogue Cristal Records.

Thème de ce quatrième opus, le « Latin Jazz », qui combine des rythmes latino-américains avec des harmonies de jazz des Etats Unis, en plus de racines africaines communes, a pour origine les échanges commerciaux entre les villes portuaires des Caraïbes ; ainsi la Nouvelle-Orléans accueillera les influences des îles espagnoles et des Antilles françaises. Cubains, portoricains, mexicains, martiniquais et guadeloupéens, haïtiens et dominicains apporteront dans leurs bagages les danses, les percussions, les rituels vaudous…. Des morceaux de choix dans le premier opus avec, bien sur, Manteca de Dizzie Gillespie et Chano Pozo, la version animée de Besame Mucho par l'argentin Oscar Aleman, ou le sublime Perdido du portoricain Juan Tizol…
Dans le second opus, la version de Besame Mucho chantée par Denise King est plus lacrymale ; à retrouver aussi Mercedes Sosa accompagnée des jazzmen de Cordoba, la bossa chantée par Catia Werneck, mais aussi le flamenco joué par Pierre Bertrand et Antonio El Titi qui accompagne David Reinhardt…

Cristal Records, depuis plus de vingt ans, œuvre pour faire découvrir des artistes originaux, évoluant dans les différents styles et courants du jazz : du bop au jazz manouche en passant par le jazz world et le jazz le plus contemporain…

Claude Carrière a été producteur de radio sur France Musique (1975-2008) et sur Radio France Internationale (1990-1997). Il a collaboré aux magazines Jazz Hot, Jazzman et Jazz Magazine. Co-auteur du Guide Akai du Jazz (1979-1985), il a été également l'auteur-concepteur de nombreuses séries de rééditions et de livrets pour les compagnies RCA, Vogue, Dreyfus Jazz, Masters of Jazz, Universal, Black & Blue, BD Jazz, Cabu Jazz Masters, Cristal Records (collection Original Sound Deluxe), etc. Il est par ailleurs Président d'honneur de L'Académie du Jazz et de l'association « La Maison du Duke » et membre de l'Académie Charles Cros. Il a récemment enregistré comme pianiste deux CDs chez Black & Blue avec le «Chamber Jazz Quintet» (Rebecca Cavanaugh, Frédéric Loiseau, Marie Christine Dacqui, Bruno Ziarelli) et André Villéger : « Looking Back » et « For All We Know ».
TRACKLIST:CD 1
01. Dizzy Gillespie & His Orchestra - Manteca
02. Louis Armstrong & His Orchestra - The Peanut Vendor
03. Duke Ellington & His Orchestra - Moonlight Fiesta (Porto Rican Chaos)
04. Oscar Aleman Y Su Orchestra - Besame Mucho
05. Chano Pozo & His Orchestra - Rumba En Swing
06. Machito & His Orchestra with Charlie Parker - Afro-Cuban Jazz Suite
07. Nat 'King' Cole & His Trio with Jack Costanzo - Go Bongo
08. Perez Prado & His Orchestra - Perdido
09. Stan Kenton & His Orchestra - La Quera Baila
10. Woodie Herman & His Orchestra with Tito Puente - Carioca
11. Stan Getz, Joao Gilberto, A.C. Jobim - Desafinado
12. Bud Shank & His Orchestra - Samba Do Aviao
13. Cal Tjader & His Orchestra - Meditation
14. Stan Getz & The Gary McFarland Orchestra - Manha De Carnaval
15. Duke Ellington & His Orchestra - Volupte
CD 2
01. Spirit Of Life Ensemble - Baila Plena (Plena Funk)
02. Philippe Berrod - Corco'Vista
03. Denise King & Olivier Hutman - Besame Mucho
04. Paris Jazz Big Band - Cajon Negro
05. Cordoba Reunion - Rio Xanaes
06. Umberto Pagnini - Ilusao De Verao
07. Nicolas Genest - Tango
08. Cordoba Reunion - La Oncena
09. David Reinhardt - Tu Palabra
10. Pierre Bertrand - Andalousia
11. Philippe Combelle - Afrodisia
12. Alfio Origlio - Tres Notas
13. Catia Werneck - Tudo Bem
Скачать mp3 этого исполнителя. ВСЕ полные альбомы + хиты 2019 Совершенно бесплатно!
Скачать VA - Cristal Records Presents - Latin Jazz (2016) mp3 бесплатно:
Mp3passion.net Facebook.com Vkontakte.ru
Информация
Посетители, находящиеся в группе Guest, не могут оставлять комментарии к данной публикации.
Уважаемый посетитель, Вы зашли на сайт как незарегистрированный пользователь.
Мы рекомендуем Вам зарегистрироваться либо войти на сайт под своим именем.