Baaba Maal & Mansour Seck - Djam Leelii: The Adventurers (1998)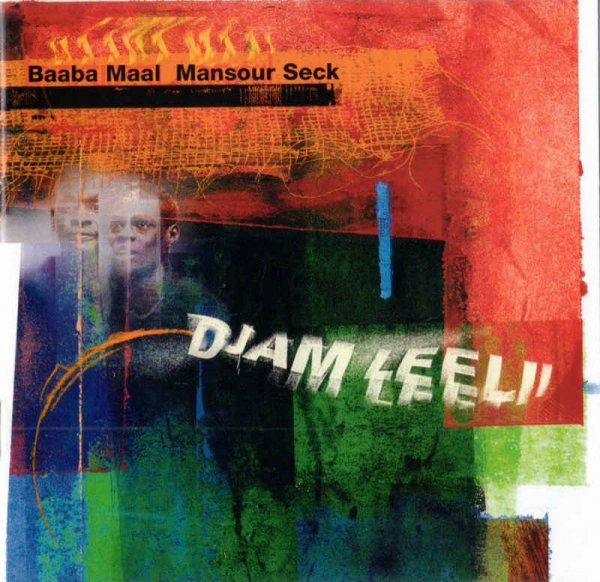 Artist
: Baaba Maal & Mansour Seck
Title Of Album
: Djam Leelii: The Adventurers
Year Of Release
: 1998
Label (Catalog#)
: Palm Pictures/Yoff Productions [YOFFCD0001]
Genre
: World, African Folk, Worldbeat
Quality
: Mp3 / FLAC (tracks +.cue,log,scans)
Bitrate
: CBR 320 kbps / Lossless
Time
: 1:12:42
Full Size
: 177 mb / 453 mb
WebSite
:
Album Preview
After its release to wide acclaim in 1984, first on Rogue Records in the United Kingdom, and then worldwide by Mango the following year, the record slipped into oblivion. Now Djam Leelii is available again, this time with some newly mastered tracks from the original 1982 sessions. It is the soul of West Africa, a model of brilliant guitar music and as sublime an example of Senegalese musical art as ever was made. Mansour Seck and Baaba Maal have been partners in music for a long time, always experimenting, always surprising, whether it's bold pop or subtle acoustics. This is one of the latter. Primarily two guitars and two voices, Djam Leelii insinuates rather than insists. There is a slight backing of electric guitars, a hint of balafon and a variety of small percussion, just enough to prod the music along, never rushing it. Even the excess of reverb seems to be in service of the surreal atmosphere they create here. For those who love West African acoustic music, and for those who love excellent musicianship in any form, this recording is a classic. Even if you already have an earlier release of the record, these three long tracks still make a second purchase worthwhile. Mixed in a drier ambiance, they feature grittier guitar sounds, a more urgent vocal combination, and some wonderful kora and balafon work by Mamad Kouyate and Jombo Kouyate. The closing track, "Taara," is one of the most gorgeous tracks of modern acoustic Hapulaar (Fulani) music available on disc. Djam Leelii has stood the test of time, and it sustains the listener year after year. --Louis Gibson
TRACKLIST:
1 Lam Tooro 6:38
2 Loodo 6:08
3 Muudo Hormo 6:13
4 Salminanam 4:25
5 Maacina Tooro 5:47
6 Djam Leelii 6:00
7 Bibbe Leydy 6:25
8 Sehilam 6:21
9 Kettodee 4:53
10 Ko Wone Mayo 9:27
11 Daande Lenol 4:32
12 Taara 5:22
Скачать mp3 этого исполнителя. ВСЕ полные альбомы + хиты 2019 Совершенно бесплатно!
Скачать Baaba Maal & Mansour Seck - Djam Leelii: The Adventurers (1998) mp3 бесплатно:
Mp3passion.net Facebook.com Vkontakte.ru
Информация
Посетители, находящиеся в группе Guest, не могут оставлять комментарии к данной публикации.
Уважаемый посетитель, Вы зашли на сайт как незарегистрированный пользователь.
Мы рекомендуем Вам зарегистрироваться либо войти на сайт под своим именем.