Diana Krall - Stepping Out [Hi-Res] (2016)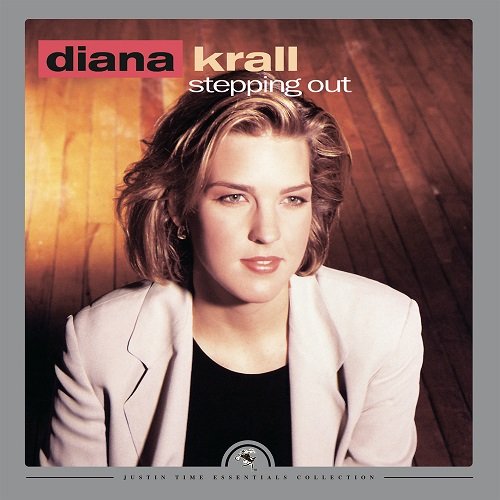 Artist
: Diana Krall
Title Of Album
: Stepping Out
Year Of Release
: 2016 [1993]
Label
: Justin Time Records
Genre
: Vocal Jazz
Quality
: FLAC (tracks,digital booklet)
Bitrate
: Lossless [96kHz/24bit]
Time
: 64:29 min
Full Size
: 1.26 gb
WebSite
:
Album Preview
For years singer-pianist Diana Krall has been bringing new lifeblood to jazz via her dual knockout talents. And while her later recordings reveal a consistently maturing artist, this 1992 debut album shows that the Nanaimo, British Columbia, native had the goods right from the get-go. In her mid-20s here, Krall sings with honesty, subtlety, and persuasion while playing the piano with head-shaking authority, both as accompanist--she offers amazing asides in between vocal phrases--and as an absolutely A-one improviser. Indeed, it is remarkable to hear her weave her gifts into a wondrous whole. Working with bass ace John Clayton and the superb drummer Jeff Hamilton, Krall presents one winner after another. --Zan Stewart
TRACKLIST:
01 - This Can't Be Love (4:30)
02 - Straighten Up and Fly Right (3:55)
03 - Between the Devil and the Deep Blue Sea (4:02)
04 - I'm Just a Lucky So and So (4:21)
05 - Body and Soul (5:34)
06 - 42nd Street (6:18)
07 - Do Nothin' Till You Hear from Me (4:30)
08 - Big Foot (7:04)
09 - Frim Fram Sauce (4:06)
10 - Jimmie (5:25)
11 - As Long as I Live (4:42)
12 - On the Sunny Side of the Street (4:52)
13 - Summertime (Bonus Track) (5:09)
Скачать mp3 этого исполнителя. ВСЕ полные альбомы + хиты 2019 Совершенно бесплатно!
Скачать Diana Krall - Stepping Out [Hi-Res] (2016) mp3 бесплатно:
Новость отредактировал artmuss - 10 мая 2016
Причина: Re-Up
Mp3passion.net Facebook.com Vkontakte.ru
Информация
Посетители, находящиеся в группе Guest, не могут оставлять комментарии к данной публикации.
Уважаемый посетитель, Вы зашли на сайт как незарегистрированный пользователь.
Мы рекомендуем Вам зарегистрироваться либо войти на сайт под своим именем.