Rob Zombie - The Electric Warlock Acid Witch Satanic Orgy Celebration Dispenser (2016)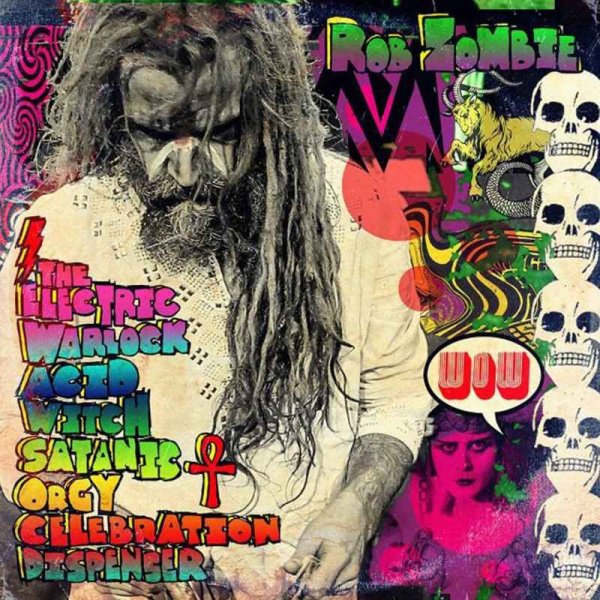 Artist
: Rob Zombie
Title Of Album
: The Electric Warlock Acid Witch Satanic Orgy Celebration Dispenser
Year Of Release
: 2016
Label
: Universal Music
Country
: United States
Genre
: Industrial Metal, Hard Rock
Quality
: FLAC (tracks)
Bitrate
: Lossless
Time
: 31:23
Full Size
: 253 mb
The Electric Warlock is the new studio album from heavy metal icon Rob Zombie. Rob said of the new release, "I can easily say this is my favorite album yet... no joke. Yeah I know every f***ing a****** says that. But it is seriously our heaviest most f***** up musical monster to date." One song entitled 'Well, Everybody's F****** In a U.F.O.' is sure to be an instant Zombie classic!
TRACKLIST:
1. The Last Of The Demons Defeated (1:33)
2. Satanic Cyanide ! The Killer Rocks On ! (2:58)
3. The Life And Times Of A Teenage Rock God (2:54)
4. Well, Everybody's Fucking In A U.F.O. (2:43)
5. A Hearse That Overturns With The Coffin Bursting Open (1:30)
6. The Hideous Exhibitions Of A Dedicated Gore Whore (2:47)
7. Medication For The Melancholy (2:27)
8. In The Age Of The Consegrated Vampire We All Get High (2:16)
9. Super-Doom-Hex-Gloom Part One (1:30)
10. In The Bone Pile (2:33)
11. Get Your Boots On ! That's The End Of Rock And Roll (2:47)
12. Wurdalak (5:31)
Скачать mp3 этого исполнителя. ВСЕ полные альбомы + хиты 2019 Совершенно бесплатно!
Скачать Rob Zombie - The Electric Warlock Acid Witch Satanic Orgy Celebration Dispenser (2016) mp3 бесплатно:
Mp3passion.net Facebook.com Vkontakte.ru
Информация
Посетители, находящиеся в группе Guest, не могут оставлять комментарии к данной публикации.
Уважаемый посетитель, Вы зашли на сайт как незарегистрированный пользователь.
Мы рекомендуем Вам зарегистрироваться либо войти на сайт под своим именем.