Harry Chapin - VH1 Behind the Music: The Harry Chapin Collection (2001) [Remastered]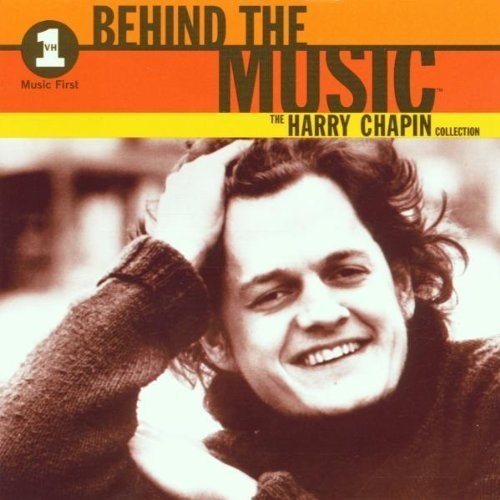 Artist
: Harry Chapin
Title Of Album
: VH1 Behind the Music: The Harry Chapin Collection
Year Of Release
: 2001
Label
: Rhino/Wea
Country
: United States
Genre
: Folk Rock, Soft Rock, Singer/Songwriter
Quality
: Mp3 / FLAC (tracks +.cue,log)
Bitrate
: CBR 320 kbps / Lossless
Time
: 1:16:10
Full Size
: 183 mb / 436 mb
Harry Chapin's career as a popular singer/songwriter was cut short by an auto accident in 1981, yet he left behind a series of recordings that his fans continue to treasure decades after his death. Chapin was never a critically acclaimed singer/songwriter as critics accused him of over-sentimentalizing his subjects and attaching heavy-handed morals to his socially aware story-songs - the heavily orchestrated arrangements that accompanied many of his songs didn't help his case either. Nevertheless, he earned a devoted audience during the '70s, through his music and his charity work as a social activist.

Review by Stephen Thomas Erlewine - allmusic:
Harry Chapin is an acquired taste to be sure, but if you've acquired the taste - actually, if you like the taste on occasion - Rhino's VH1 Behind the Music is a very good compilation of his greatest moments, containing not just hits like "Taxi", "Cat's in the Cradle" and "Sequel", but also album tracks and live cuts. This is better balanced than a lot of hits compilations, so it provides a good introduction and summary, but be forewarned - even if you like the aforementioned hits, Chapin's work can seem strident and didactic (which, of course, is why people like him), but if you don't like him it can be an irritant.
TRACKLIST:
1. Taxi (6:38)
2. I Wanna Learn a Love Song (4:22)
3. Cat's in the Cradle (3:47)
4. Sunday Morning Sunshine (3:47)
5. Better Place to Be (8:34)
6. Sequel (6:39)
7. Circle (3:22)
8. WxOxLxDx (5:08)
9. Corey's Coming (5:36)
10. If My Mary Were Here (3:25)
11. Sniper (9:56)
12. Remember When the Music - Reprise (3:53)
13. 30,000 Pounds of Bananas (live) (10:56)
Скачать mp3 этого исполнителя. ВСЕ полные альбомы + хиты 2019 Совершенно бесплатно!
Скачать Harry Chapin - VH1 Behind the Music: The Harry Chapin Collection (2001) [Remastered] mp3 бесплатно:
Mp3passion.net Facebook.com Vkontakte.ru
Информация
Посетители, находящиеся в группе Guest, не могут оставлять комментарии к данной публикации.
Уважаемый посетитель, Вы зашли на сайт как незарегистрированный пользователь.
Мы рекомендуем Вам зарегистрироваться либо войти на сайт под своим именем.