Richard Thompson - Mock Tudor [Hi-Res Remastering] (2016)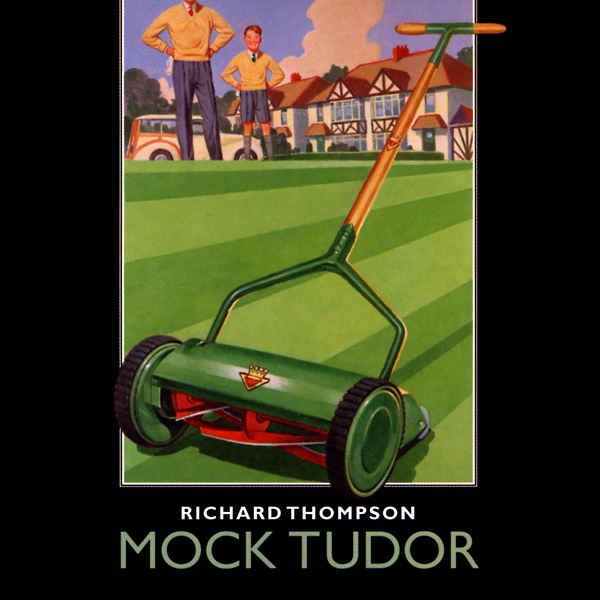 Artist
: Richard Thompson
Title Of Album
: Mock Tudor
Year Of Release
: 2016 [1999]
Label
: Capitol Records
Country
: UK
Genre
: Folk Rock, Singer Songwriter
Quality
: Mp3 / FLAC (tracks)
Bitrate
: CBR 320 kbps / Lossless [96kHz/24bit]
Time
: 55:19 min
Full Size
: 135 mb / 1.24 gb
WebSite
:
Album Preview
Just how lost Richard Thompson was under Mitchell Froom and Tchad Blake's direction during the '90s is made clear by Mock Tudor, the brilliant sequel to the botched You? Me? Us? Producers/engineers Tom Rothrock and Rob Schnapf keep the production clean and direct, allowing the songs to breathe and letting Thompson play guitar. That decision alone would have made Mock Tudor a satisfying listen, but what elevates it into the first rank of his albums is, naturally, the songs themselves. Thompson structured the album as a portrait of suburbia, tackling a different subject with each song. It's not all about desperation, although there certainly is a lot of that there. Instead, Thompson is at the top of his form, offering subtle shadings in his lyrics and remarkably catchy, memorable melodies throughout the album. As a matter of fact, it's a bit of a tour de force, opening with the rollicking "Cooksferry Queen" and closing with its polar opposite, the hushed, intimate black comedy of "Hope You Like the New Me." Between those two songs, Thompson covers all sorts of emotional textures, resulting in his most affecting effort in years. Since even on his uneven '90s efforts he demonstrated that he still was in full grasp of his talents, it can't be said that Mock Tudor is a comeback, but it's certainly the best album he's made in over a decade.
TRACKLIST:
01. Cooksferry Queen
02. Sibella
03. Bathsheba Smiles
04. Two-Faced Love
05. Hard On Me
06. Crawl Back (Under My Stone)
07. Uninhabited Man
08. Dry My Tears And Move On
09. Walking The Long Miles Home
10. Sights And Sounds Of London Town
11. That's All, Amen, Close The Door
12. Hope You Like The New Me
Richard Thompson: guitar, vocal, mandolin, dulcimer, hurdy gurdy, harmonium
Teddy Thompson: guitar, vocal harmony
Dave Mattacks: drums, percussion
Danny Thompson: double bass
Atom Ellis: electric bass
Judith Owen: vocal harmony on Uninhabited Man and Two-Faced Love
Mitchell Froom: keyboards
Joey Waronker: extra drums on "Bathsheba Smiles"
Jeff Turmis: baritone saxophone
David McKelsy: harmonica
Larry Hall: cornet
Charles Davis: cornet
Leslie Benedict: trombone
Randall Aldcroft: trombone
Lovely Previn: violin on "Mr. Rebound"
John Bergamot: percussion on "Mr. Rebound"
Скачать mp3 этого исполнителя. ВСЕ полные альбомы + хиты 2019 Совершенно бесплатно!
Скачать Richard Thompson - Mock Tudor [Hi-Res Remastering] (2016) mp3 бесплатно:
Mp3passion.net Facebook.com Vkontakte.ru
Информация
Посетители, находящиеся в группе Guest, не могут оставлять комментарии к данной публикации.
Уважаемый посетитель, Вы зашли на сайт как незарегистрированный пользователь.
Мы рекомендуем Вам зарегистрироваться либо войти на сайт под своим именем.