VA - Modern Soul Connoisseurs (2002)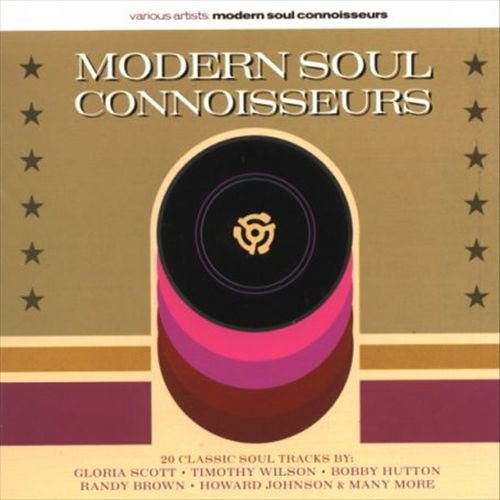 Artist
: Various Artists
Title Of Album
: Modern Soul Connoisseurs
Year Of Release
: 2002
Label (Catalog#)
: Spectrum Music [544 973-2]
Genre
: Funk / Soul, Modern Soul
Quality
: Mp3
Bitrate
: CBR 320 kbps
Time
: 1:10:36
Full Size
: 169 mb
TRACKLIST:
1. Collins And Collins – Top Of The Stairs
2. Gloria Scott – A Cas Of Too Much Lovemaking
3. Gene Chandler – Let Me Make Love To You
4. Beloyd – Get Into Your Life
5. Marvin Gaye – Come And Get To This
6. Timothy Wilson – It's Love Baby
7. Lawrence Payton – Tell Me You Love Me
8. Bobby Hutton – Wanting You, Needing You
9. The Topics – Booking Up Baby
10. Randy Brown – I Was Blessed The Day I Found You
11. Bottom & Company – Gonna Find A True Love
12. Mojoba – I Know
13. Jesse James – If You Want A Love Affair
14. Brenda Lee Eager – When I'm With You
15. Howard Johnson – Keeping Love New
16. Jean Terrell – No Limit
17. Booker T. Jones – The Best Of You
18. Barbara Brown – Pity A Fool
19. Carolyn Sullivan – Dead
20. Dee Dee Warwick – I Haven't Got Anything Better To Do
Compiled By – Richard Searling
Скачать mp3 этого исполнителя. ВСЕ полные альбомы + хиты 2019 Совершенно бесплатно!
Скачать VA - Modern Soul Connoisseurs (2002) mp3 бесплатно:
Mp3passion.net Facebook.com Vkontakte.ru
Информация
Посетители, находящиеся в группе Guest, не могут оставлять комментарии к данной публикации.
Уважаемый посетитель, Вы зашли на сайт как незарегистрированный пользователь.
Мы рекомендуем Вам зарегистрироваться либо войти на сайт под своим именем.