Okkervil River - Black Sheep Boy [10th Anniversary 3CD Deluxe Edition] (2015)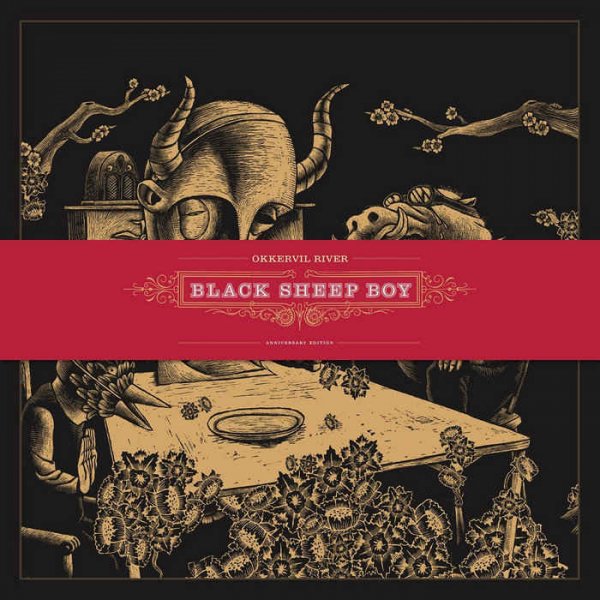 Artist
: Okkervil River
Title Of Album
: Black Sheep Boy
Year Of Release
: 2015
Label (Catalog#)
: Jagjaguwar Records [JAG280]
Country
: United States
Genre
: Indie Rock, Folk Rock
Quality
: Mp3
Bitrate
: CBR 320 kbps
Time
: 1:53:32
Full Size
: 340 mb
Black Sheep Boy is Okkervil River s most ambitious and cinematic record yet, a love story and adult fable that evokes the mature songcraft of Leonard Cohen s New Skin for the Old Ceremony, the sophistication of Scott Walker s Scott 4, the shambling slow-motion bravado of Neil Young s On the Beach, and the raw nerves and trick effects of Big Star s Third/Sister Lovers. It also occasionally echoes Lou Reed s Transformer in that it is actually the band s most playful and confident record by far, delighting in linguistic games, scrapping all caution and reserve, reveling equally in sheer pop, lacerating rock and roll, and straight-up country weepers. The most fully-realized and wildly adventurous Okkervil River record yet also introduces into the modern folk bellwether s traditional palette of mandolin, pump organ, steel guitar, Wurlitzer, strings and horns such previously foreign elements as children s keyboards, digitally-manipulated field recordings, and dirty splatters of distorted guitar. The longing might be keener, but the fun is funner this time around, too; somebody has spiked the drinks, and there are at least two bullets in the Russian roulette chamber.

Most of the songs for Black Sheep Boy were written by Sheff after he d moved out of his house to spend all of 2003 on the road, touring for Down the River of Golden Dreams and road-tripping around the country during off weeks. After rehearsing many of the new songs on the road during tours with Califone, John Vanderslice, Azure Ray, CocoRosie, and Clem Snide, the band retreated to an un-air-conditioned Austin, Texas tin roof shed to solidify the arrangements before going into the home studio of Brian Beattie (an ex-member of Austin legends Glass Eye as well as a producer for Daniel Johnston) who also recorded the band s Jagjaguwar debut Don t Fall in Love with Everyone You See.
TRACKLIST:
01. Black Sheep Boy
02. For Real
03. In A Radio Song
04. Black
05. Get Big
06. A King And A Queen
07. A Stone
08. The Latest Toughs
09. Song Of Our So-Called Friend
10. So Come Back, I Am Waiting
11. A Glow
12. Missing Children
13. No Key, No Plan
14. A Garden
15. Black Sheep Boy # 4
16. The Next Four Months
17. Another Radio Song
18. A Forest
19. Last Love Song For Now
20. Goodnight Irene
21. I'm In Love With Susan Smith
22. See See Rider
23. Knoxville Girl
24. Satan is Real
25. Good Liquor Gonna Carry Me Down
26. Willow Tree
27. Moonshiner
28. Oh, The Wind And Rain
29. What are They Doing in Heaven Today
30. Trouble in Mind
Will Sheff - Vocals, Acoustic Guitar, Electric Guitar, Wurlitzer
Howard Draper - Lap Steel, Pump Organ, Mandolin, Bass, Synthesizer
Jonathan Meiburg - Vocals, Piano, Wurlitzer, Pump Organ, Casio SK-1, Electric Guitar
Travis Nelsen - Vocals, Drums, Tambourine
Zachary Thomas - Vocals, Bass, Mandolin
Seth Warren - Electronics, Drums, Vibraphone, Whirlies, Shaker
Amy Annelle - Harmony Vocals
Brian Beattie - Bowed Bass, Sampler, Field Recordings
Rebecca Browne - Violin
Alison Derrick - Viola
Michael Kapinus - Trumpet
Caroline Slack - Violin
Ben Westney - Cello
Victoria Wolff - Cello
Скачать mp3 этого исполнителя. ВСЕ полные альбомы + хиты 2019 Совершенно бесплатно!
Скачать Okkervil River - Black Sheep Boy [10th Anniversary 3CD Deluxe Edition] (2015) mp3 бесплатно:
Mp3passion.net Facebook.com Vkontakte.ru
Информация
Посетители, находящиеся в группе Guest, не могут оставлять комментарии к данной публикации.
Уважаемый посетитель, Вы зашли на сайт как незарегистрированный пользователь.
Мы рекомендуем Вам зарегистрироваться либо войти на сайт под своим именем.