Yoya - Nothing to Die (2010)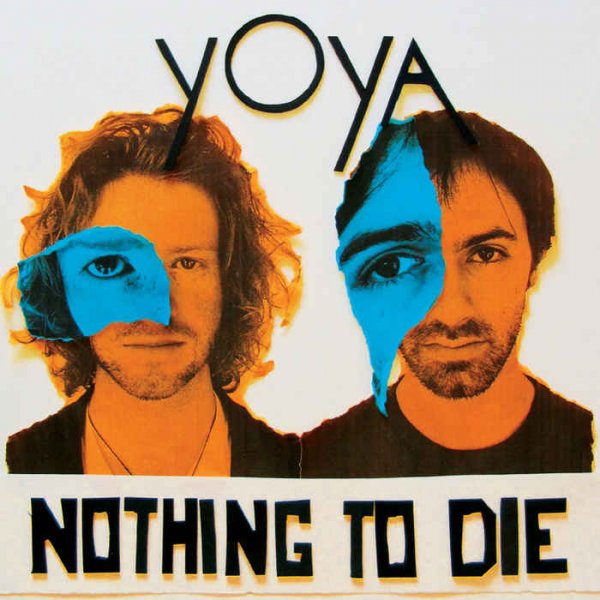 Artist
: Yoya
Title Of Album
: Nothing to Die
Year Of Release
: 2010
Label
: Steroppression Records
Country
: United States
Genre
: Folktronic
Quality
: Mp3 / FLAC (tracks)
Bitrate
: CBR 320 kbps / Lossless
Time
: 47:02 min
Full Size
: 115 mb / 329 mb
WebSite
:
Album Preview
yOya's Nothing to Die is glossy folk music for the soul...and definitely a road trip. New music genres are popping up all over the place, and folktronica is no exception. Los Angeles-based yOya's debut album Nothing to Die is exploring this seemingly-contradictory type of music in a very approachable manner. Not that acoustic guitars and electronic ambiance have never been fused before (see Radiohead, the sub-par Coldplay, and even The Beatles) but yOya does bring something quintessentially American into the mix: the gallop beat. Nothing to Die opens with a rousing track called Fireworks. The duo of Alex Pfender and Noah Dietterich come out of the gate with fearless falsettos, a pace perfectly suited for a road trip soundtrack, and joyful harmonies preaching From here the days get shorter/ tireless but older/ come on, let's get older/ and keep our hands held down. The album is persistent in its goal to make you tap your toe on every second beat. Songs like Looking in the Window, Bone Flowers, and Come On, Kid can inspire tired, wayward cross-country travelers to continue on to their destination. But what sets Nothing to Die apart from typical galloping folk music is its flirtation with electronic texture. For example, Dusty Loners is complemented by an otherworldly-sounding helicopter, invoking an image of laying in a field of corn looking up at the stars. All the uptempo songs showcase the range and strength of the duo's vocals, while the ballads reveal their weakness. Particularly on Crybaby Bridge, the fearless falsetto reminiscent of Jeff Buckley is replaced by a wavering intonation. Pfender and Dietterich's hauntingly beautiful harmonies make up for most of the lacking vocal prowess. Stand out track Lovers On exemplifies this album not only in instrumentation but in tone. While it feels frantic, there is progressive momentum, all the while it exudes pure, unadulterated audio joy. If this is the beginning of a folktronica movement, then let the good times gallop ahead. --The Los Angeles Examiner

Nothing To Die picks up where the EP left off, but shows growth in sound by melding folk with electronic elements and an MPC beat machine (popular drum machine in the land of hip-hop). Some might worry that these new additions could take away from the rawness of the material, but it actually enhances the music. A track from the EP, Blood River even gets a polished update on the full length. Crybaby Bridge is a stripped down affair with earnest songwriting full of imagery and history. The heartfelt track is based on an eerie urban legend that is especially fitting. New Years Morning has more solid storytelling, but has a toe-tapping pace. More uptempo tracks like Fireworks and synth-filled Lovers On highlight yOya s admitted influence from The Dodos and are required multiple listenings. Overall, a well-rounded initial offering in what looks like a promising feature for the duo. --JayeL Audio Blog

It's an immaculately tasteful blend of indie rock and the classic singer-songwriter tradition. Their new album, Nothing To Die (available at CD Baby and iTunes), contains eleven imaginative variations on that theme. Fireworks is so immediately familiar that I was compelled to ask the duo if it's a cover song. I'm told that all of the album's songs are original compositions. A few of them sound like can't-miss hits. I can't imagine that yOya will remain my little secret much longer. --There Stands The Glass
TRACKLIST:
01. Fireworks
02. Looking In the Window
03. Crybaby Bridge
04. Dusty Loners
05. Lovers On
06. Bone Flowers
07. Feversleep
08. Come On, Kid
09. Red Bird
10. New Years Morning
11. Blood River
Скачать mp3 этого исполнителя. ВСЕ полные альбомы + хиты 2019 Совершенно бесплатно!
Скачать Yoya - Nothing to Die (2010) mp3 бесплатно:
Mp3passion.net Facebook.com Vkontakte.ru
Информация
Посетители, находящиеся в группе Guest, не могут оставлять комментарии к данной публикации.
Уважаемый посетитель, Вы зашли на сайт как незарегистрированный пользователь.
Мы рекомендуем Вам зарегистрироваться либо войти на сайт под своим именем.