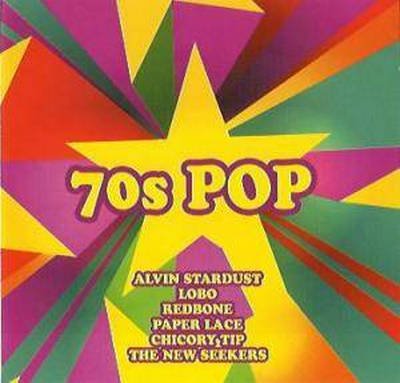 Artist
: Various Artists
Title Of Album
: 70s Pop
Year Of Release
: 2009
Label (Catalog#)
: Demon Music Group [THERB151]
Genre
: Pop, Pop Rock
Quality
: Mp3 / FLAC (tracks)
Bitrate
: CBR 320 kbps / Lossless
Time
: 50:18 min
Full Size
: 121 mb / 337 mb
TRACKLIST:
01.The New Seekers - Id Like To Teach The World To Sing (In Perfect Harmony) 02:31
02.Redbone - The Witch Queen Of New Orleans 03:35
03.Jo Jo Gunne - Run Run Run 02:38
04.The Glitter Band - Angel Face 03:06
05.The Fortunes - Freedom Come Freedom Go 03:19
06.Edison Lighthouse - Love Grows (Where My Rosemary Goes)02:33
07.White Plains - My Baby Loves Lovin' 02:35
08.Alvin Stardust - My Coo Ca Choo 03:26
09.Barry Blue - (Dancin') On A Saturday Night 03:11
10.R. Dean Taylor - Indiana Wants Me 03:09
11.Paper Lace - Billy Don't Be A Hero 03:47
12.The Tymes - You Little Trustmaker 02:40
13.Chicory Tip - Son Of My Father 03:18
14.Daniel Boone - Beautiful Sunday 02:59
15.Lobo - Id Love You To Want Me 04:12
16.George McCrae - Rock Your Baby 03:20
Скачать mp3 этого исполнителя. ВСЕ полные альбомы + хиты 2019 Совершенно бесплатно!
Скачать VA - 70s Pop (2009) mp3 бесплатно:
Mp3passion.net Facebook.com Vkontakte.ru
Информация
Посетители, находящиеся в группе Guest, не могут оставлять комментарии к данной публикации.
Уважаемый посетитель, Вы зашли на сайт как незарегистрированный пользователь.
Мы рекомендуем Вам зарегистрироваться либо войти на сайт под своим именем.