Gene Clark - Gypsy Angel: The Gene Clark Demos (2001)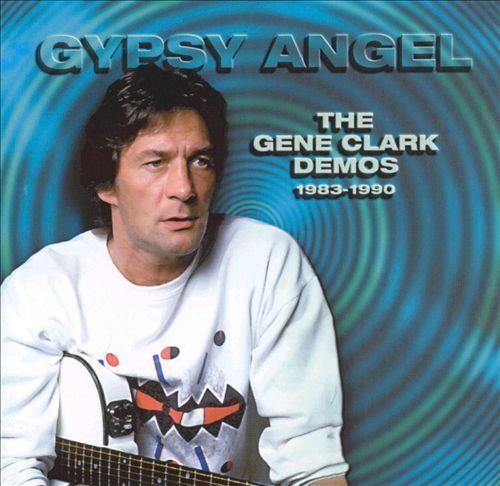 Artist
: Gene Clark
Album
: Gypsy Angel: The Gene Clark Demos
Released
: 2001
Label
: Evangeline (UK)
Genre
: Country
Quality
: FLAC
Bitrate
: Lossless
Total Time
: 01:09:42
Total Size
: 388 MB
WebSite
:
Album Preview
Tracklist
:
1. Pledge To You
2. Mississippi Detention Camp
3. Kathleen
4. Rock Of Ages
5. The Last Thing On My Mind
6. Dark Of My Moon
7. Your Fire Burning
8. Freedom Walk
9. Love Wins Again
10. Back In My Life Again
11. Day For Night
12. Gypsy Rider
In 1990, Gene Clark was blocking out plans for a second album with Carla Olson after their 1987 duo set, So Rebellious a Lover, became the most popular work of his career after leaving the Byrds, and he recorded a batch of acoustic demos that year in preparation for the project. However, Clark died in the spring of 1991 before he could take any of the songs into the studio. Gypsy Angel: The Gene Clark Demos 1983-1990 compiles eight songs from the casually recorded 1990 sessions, with four tunes Clark demoed in the mid-'80s.
Скачать mp3 этого исполнителя. ВСЕ полные альбомы + хиты 2019 Совершенно бесплатно!
Скачать Gene Clark - Gypsy Angel: The Gene Clark Demos (2001) mp3 бесплатно:
Mp3passion.net Facebook.com Vkontakte.ru
Информация
Посетители, находящиеся в группе Guest, не могут оставлять комментарии к данной публикации.
Уважаемый посетитель, Вы зашли на сайт как незарегистрированный пользователь.
Мы рекомендуем Вам зарегистрироваться либо войти на сайт под своим именем.