Jonsi & Alex - Rain Down My Favorite Songs (2009)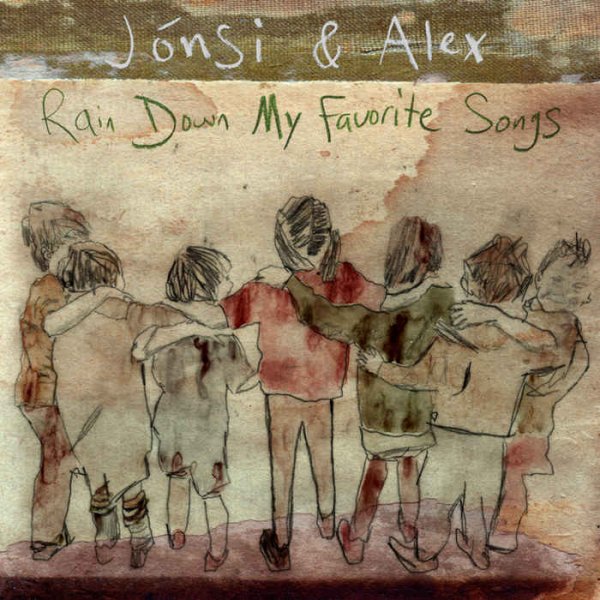 Artist
: Jonsi & Alex
Title Of Album
: Rain Down My Favorite Songs
Year Of Release
: 2009
Label (Catalog#)
: Parlophone [CD57724MP]
Country
: Iceland
Genre
: Ambient, Jazz, Folk
Quality
: Mp3 / FLAC (tracks +.cue,log)
Bitrate
: CBR 320 kbps / Lossless
Time
: 46:40 min
Full Size
: 112 mb / 210 mb
Rough trade exclusive with a bonus hour-long jonsi and alex mix cd called 'rain down my favorite songs' of music that inspires and influences them including edith piath, the last ever recording of a castrato, washington philips, audrey hepburn and more. riceboy sleeps is an artistic collaboration between jon por birgisson (singer for sigur ros) and his boyfriend alex somers. they create visual art as well as this stunning music on their inspired and emotional debut album. the first track heard outside iceland was 'happiness' - the standout cut on 'the dark was the night' charity compilation album produced by aaron and bryce dessner of the national. 'happiness' sets the listener up for the next hour of listening by hypnotising and smothering your ears with yawning strings that grow and shrink in tone and volume. each track twinkles, shines, shimmers and stretches out for miles at a time. you really need to look underneath the sparsity and into the atmospherics the record creates. choir like vocals interlace with harmonic guitar feed-back as the faintest of white-noise rises in the background. it transforms the instruments into imaginative tools of creationism that work slowly but professionally, carving the majestic beauty that is this record.
TRACKLIST:
1. "The Celebrated Polish Carillon using only the upper three keys of the piano" – Natalia Janotha
2. "Ave Maria" – Alessandro Moreschi
3. "Voggubarnsins Mal"- Smarakvarttinn A Akureyri
4. "Mother's Last Word To Her Son" – Washington Phillips
5. "Donx Sourire" – Django Reinhardt
6. "The Gypsie Laddie" – John Jacob Niles
7. "I Can't Believe You're In Love With Me" – Billie Holiday
8. "Parlez-Moi D'Amour" – Lucienne Boyer
9. "Marche Funebre" – Raoul Pugno
10. "Moon River" – Audrey Hepburn
11. "John Cassavetes (2)" – Ekkehard Elhers
12. "A Candy Coated Slow Down" – John Somers
13. "When You Wish Upon a Star" – Cliff 'Ukelele Ike' Edwards
Скачать mp3 этого исполнителя. ВСЕ полные альбомы + хиты 2019 Совершенно бесплатно!
Скачать Jonsi & Alex - Rain Down My Favorite Songs (2009) mp3 бесплатно:
Mp3passion.net Facebook.com Vkontakte.ru
Информация
Посетители, находящиеся в группе Guest, не могут оставлять комментарии к данной публикации.
Уважаемый посетитель, Вы зашли на сайт как незарегистрированный пользователь.
Мы рекомендуем Вам зарегистрироваться либо войти на сайт под своим именем.