Mark Morriss - The Taste Of Mark Morriss (2015)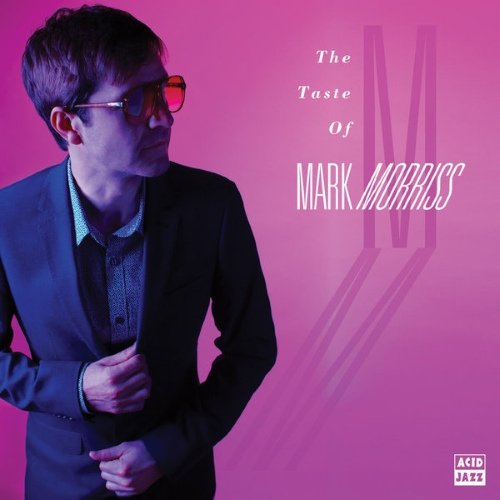 Artist
: Mark Morriss
Title Of Album
: The Taste Of Mark Morriss
Year Of Release
: 2015
Label
: Acid Jazz Records
Genre
: Pop, Music, Rock
Quality
: Mp3, 320 kbps / FLAC (tracks)
Tracks:
12
Total Time
: 00:42:25
Total Size
: 107 Mb / 303 Mb
Tracklist:
01. Mark Morriss - This Pullover (02:22)
02. Mark Morriss - Rock and Roll Woman (03:03)
03. Mark Morriss - Souvenir (03:25)
04. Mark Morriss - Self Control (04:48)
05. Mark Morriss - Duchess (02:40)
06. Mark Morriss - You Are My Friend (03:24)
07. Mark Morriss - Lucretia (My Reflection) (04:49)
08. Mark Morriss - Angel (03:21)
09. Mark Morriss - Almost Gold (03:22)
10. Mark Morriss - Don't Let Go (03:01)
11. Mark Morriss - Love Comes Quickly (04:33)
12. Mark Morriss - Good Advices (03:32)
Mark James Morriss (born October 18, 1971 in England) is the lead singer and songwriter for English band The Bluetones, as well as older brother of bassist Scott Morriss. The Bluetones have released five albums, two 'Best Ofs' and have had a clutch of top 40 singles. They are one of the few bands who can genuinely said to have "survived Britpop." He released his debut album, "Memory Muscle" in June 2008 to quiet critical acclaim. A gentler, folk-tinged record, it includes four re-recorded tracks which had previously been released under the name "Fi-Lo Beddow" as an EP in Feb 2006. The strings on the record were arranged by David Arnold, Grammy award winner and current composer of the James Bond films. Arnold became a fan of The Bluetones whilst scoring 'Independence Day'. Read more on Last.fm. User-contributed text is available under the Creative Commons By-SA License; additional terms may apply.
Скачать mp3 этого исполнителя. ВСЕ полные альбомы + хиты 2019 Совершенно бесплатно!
Скачать Mark Morriss - The Taste Of Mark Morriss (2015) mp3 бесплатно:
Mp3passion.net Facebook.com Vkontakte.ru
Информация
Посетители, находящиеся в группе Guest, не могут оставлять комментарии к данной публикации.
Уважаемый посетитель, Вы зашли на сайт как незарегистрированный пользователь.
Мы рекомендуем Вам зарегистрироваться либо войти на сайт под своим именем.