Peter Erskine - Juni (1999)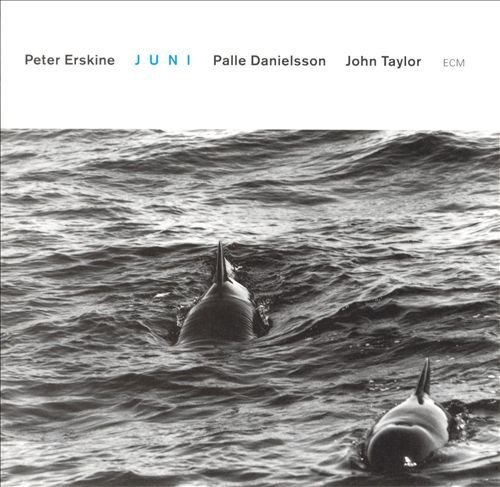 Artist
: Peter Erskine
Album
: Juni
Released
: 1997
Label
: ECM
Genre
: Jazz, Post-Bop
Quality
: FLAC
Bitrate
: lossless
Total Time
: 50:46
Total Size
: 258.52 MB
WebSite
:
allmusic.com
Tracklist
:
1. Prelude No. 2 (5:37)
2. Windfall (6:17)
3. For Jan (6:45)
4. The Ant & the Elk (7:08)
5. Siri (6:33)
6. Fable (5:32)
7. Twelve (7:20)
8. Namasti (5:28)
A beautiful collection full of subtlety and nuance, Juni is not the type of recording one would expect to be led by a drummer of Peter Erskine's high-octane pedigree. In fact, this trio's music owes more to that of Bill Evans and Keith Jarrett's standards trio than to the work of Weather Report, Maynard Ferguson, or any of Erskine's other aggregations. The playing on this, the group's fourth under Erskine's name, is soft, spatial, melodic, and accessible. Pianist John Taylor weaves an introspective spell with his lyrical touch, and bassist Palle Danielsson is superb in support and when stepping into the solo spotlight. Erskine himself is continuously inventive within the context of these balladic compositions.
Скачать mp3 этого исполнителя. ВСЕ полные альбомы + хиты 2019 Совершенно бесплатно!
Скачать Peter Erskine - Juni (1999) mp3 бесплатно:
Mp3passion.net Facebook.com Vkontakte.ru
Информация
Посетители, находящиеся в группе Guest, не могут оставлять комментарии к данной публикации.
Уважаемый посетитель, Вы зашли на сайт как незарегистрированный пользователь.
Мы рекомендуем Вам зарегистрироваться либо войти на сайт под своим именем.