Mr. Bungle - Mr. Bungle [Limited Edition] (2015)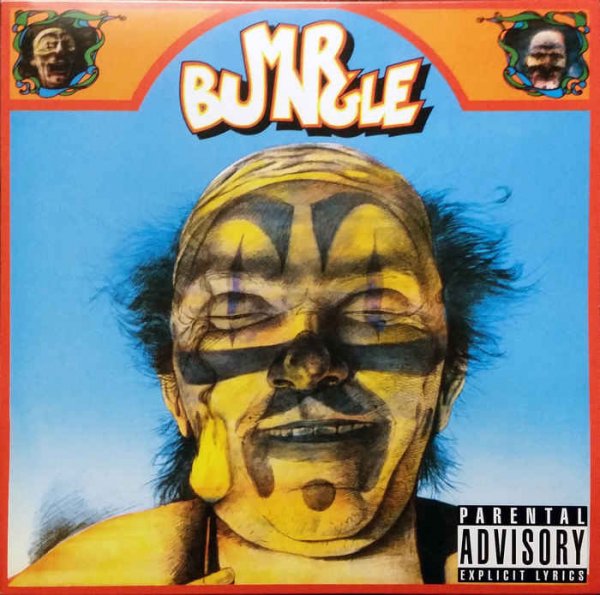 Artist
: Mr. Bungle
Title Of Album
: Mr. Bungle
Year Of Release
: 1991/2015
Label (Catalog#)
: Music On Vinyl [MOVLP1201]
Country
: USA
Genre
: Avant-Garde Jazz, Experimental, Alternative
Quality
: Mp3 / FLAC (tracks)
Bitrate
: 320 kbps / Lossless [44.1kHz/16bit / 96kHz/24bit / 192kHz/24bit]
Time
: 1:13:12
Full Size
: 176 mb / 419 mb / 1.48 gb / 2.87 gb
The rear sleeve gives an incorrect original copyright year of 2009 instead of 1991.

Some copies have a side A/B record which is clear translucent with purple streaks. This is a manufacturing variation. 2,000 copies were pressed on purple vinyl, a standard vinyl edition was then produced when this limited edition sold out.

A sticker affixed to the polythene cover reads:
"Music On Vinyl®. Mr. Bungle "Mr. Bungle". Limited edition. Purple vinyl. Individually numbered. 2LP - etched D side. 180 gram audiophile vinyl.
TRACKLIST:
1 "Quote Unquote" – 6:56
2 "Slowly Growing Deaf" – 6:59
3 "Squeeze Me Macaroni" – 5:38
4 "Carousel" – 5:13
5 "Egg" – 10:38
6 "Stubb (a Dub)" – 7:19
7 "My Ass Is on Fire" – 7:47
8 "The Girls of Porn" – 6:42
9 "Love Is a Fist" – 6:01
10 "Dead Goon" – 10:02
Скачать mp3 этого исполнителя. ВСЕ полные альбомы + хиты 2019 Совершенно бесплатно!
Скачать Mr. Bungle - Mr. Bungle [Limited Edition] (2015) mp3 бесплатно:
Mp3passion.net Facebook.com Vkontakte.ru
Информация
Посетители, находящиеся в группе Guest, не могут оставлять комментарии к данной публикации.
Уважаемый посетитель, Вы зашли на сайт как незарегистрированный пользователь.
Мы рекомендуем Вам зарегистрироваться либо войти на сайт под своим именем.