Colt Ford - Declaration of Independence (2012)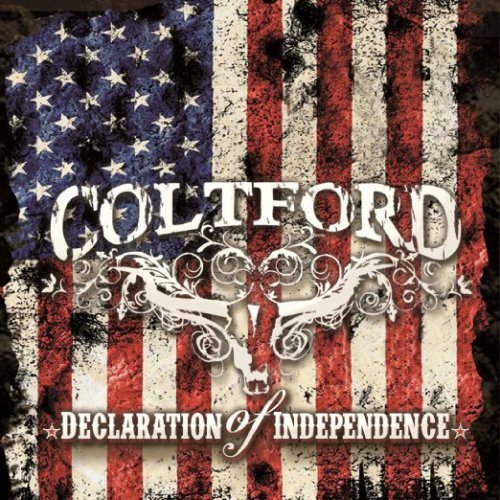 Artist
: Colt Ford
Album
: Declaration of Independence
Released
: 2012
Label
: Average Joe's Ent
Genre
: Country, Hip-Hop/Rap
Quality
: FLAC | MP3
Bitrate
: Lossless | 320
Total Size
: 392 | 130 MB
WebSite
:
amazon.com
Tracklist
:
1. Answer To No One (featuring JJ Lawhorn)
2. Drivin Around (featuring Jason Aldean)
3. All In (featuring Kix Brooks)
4. Aint Out Of The Woods (featuring Montgomery Gentry)
5. Lucky (featuring Jonathon Singleton)
6. Back (with Jake Owen)
7. Dancin While Intoxicated DWI (featuring LoCash Cowboys and Redneck Social Club)
8. It s All (featuring Jeffrey Steele)
9. Hugh Damn Right (featuring Laura Bell Bundy)
10. Room At The Bar (featuring Corey Smith)
11. All Of My Tomorrows (featuring Russell Dickerson)
12. Happy In Hell (featuring Boyz II Men)
13. 50/50
14. Way To Early (featuring Darius Rucker)
15. Angels & Demuns (featuring Lamar Williams Jr.)
Скачать mp3 этого исполнителя. ВСЕ полные альбомы + хиты 2019 Совершенно бесплатно!
Скачать Colt Ford - Declaration of Independence (2012) mp3 бесплатно:
Mp3passion.net Facebook.com Vkontakte.ru
Информация
Посетители, находящиеся в группе Guest, не могут оставлять комментарии к данной публикации.
Уважаемый посетитель, Вы зашли на сайт как незарегистрированный пользователь.
Мы рекомендуем Вам зарегистрироваться либо войти на сайт под своим именем.