Joe Pass - Offering Time (2015)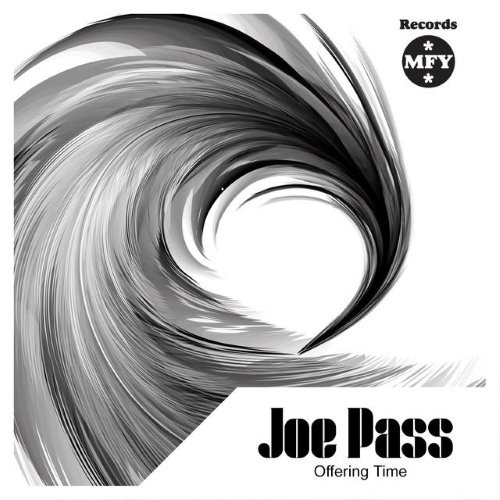 Artist
: Joe Pass
Title Of Album
: Offering Time
Year Of Release
: 2015
Label
: MFY Records
Genre
: Jazz
Quality
: MP3 CBR 320 kbps
Tracks:
18
Total Time
: 01:25:18
Total Size
: 216 MB
Tracklist:
01. Joe Pass, Bud Shank - Cap rich os (07:03)
02. Joe Pass - You Stepped out of a Dream (03:08)
03. Joe Pass - Just Friends (03:38)
04. Joe Pass, Gerald Wilson - Teri (02:56)
05. Joe Pass - Summertime (06:24)
06. Joe Pass, Bud Shank, Clare Fischer - Gostoso (03:56)
07. Joe Pass, Richard ''Groove'' Holmes, Les McCann Quartet - Me & Groove (03:14)
08. Joe Pass, Gerald Wilson - Milestones (05:33)
09. Joe Pass - But Beautiful (02:40)
10. Joe Pass - No Cover, No Minimum (05:42)
11. Joe Pass, Paul Bryant, Johnny Griffin - Offering Time (06:17)
12. Joe Pass, Bud Shank, Clare Fischer - Sambinha (03:36)
13. Joe Pass - Self Image (09:07)
14. Joe Pass, Les McCann - Bernie's Tune (03:04)
15. Joe Pass, Gerald Wilson - Josefina (04:27)
16. Joe Pass - Hang Tough (06:30)
17. Joe Pass - Walkin' Up (03:19)
18. Joe Pass - Aaron's Song (04:35)
Joe Pass did the near-impossible. He was able to play up-tempo versions of bop tunes such as "Cherokee" and "How High the Moon" unaccompanied on the guitar. Unlike Stanley Jordan, Pass used conventional (but superb) technique, and his Virtuoso series on Pablo still sounds remarkable decades later.
Joe Pass had a false start in his career. He played in a few swing bands (including Tony Pastor's) before graduating from high school, and was with Charlie Barnet for a time in 1947. But after serving in the military, Pass became a drug addict, serving time in prison and essentially wasting a decade. He emerged in 1962 with a record cut at Synanon, made a bit of a stir with his For Django set, recorded several other albums for Pacific Jazz and World Pacific, and performed with Gerald Wilson, Les McCann, George Shearing, and Benny Goodman (1973).
However, in general Pass maintained a low profile in Los Angeles until he was signed by Norman Granz to his Pablo label. 1973's Virtuoso made him a star and he recorded very prolifically for Pablo, unaccompanied, with small groups, on duo albums with Ella Fitzgerald, and with such masters as Count Basie, Duke Ellington, Oscar Peterson, Milt Jackson, and Dizzy Gillespie. Pass remained very active up until his death from cancer.
Скачать mp3 этого исполнителя. ВСЕ полные альбомы + хиты 2019 Совершенно бесплатно!
Скачать Joe Pass - Offering Time (2015) mp3 бесплатно:
Mp3passion.net Facebook.com Vkontakte.ru
Информация
Посетители, находящиеся в группе Guest, не могут оставлять комментарии к данной публикации.
Уважаемый посетитель, Вы зашли на сайт как незарегистрированный пользователь.
Мы рекомендуем Вам зарегистрироваться либо войти на сайт под своим именем.