Zu & Eugene S. Robinson - The Left Hand Path (2014)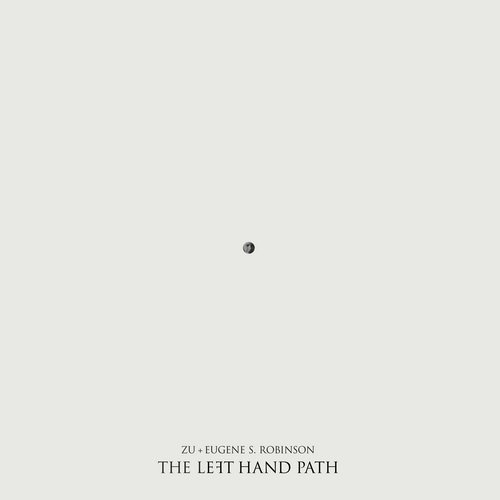 Artist
: Zu & Eugene S. Robinson
Title Of Album
: The Left Hand Path
Year Of Release
: 2014
Label
: Trost Records
Genre
: Experimental, Avant-Garde
Quality
: 320 Kbps
Total Time
: 46:29 min
Total Size
: 107 MB
Tracklist:
01. Waiter Waited
02. Taking the Give
03. Nightly a Sky
04. A Slick Not Spoken of Now. Or Again
05. In the Corner. Of the Corner Apartment
06. Looking for the Devil
07. The Relaxing
08. Take-away Truck
09. Phone Call from a Well Dressed Man
10. Beg
11. Shame On Me
12. 6 O'clock
13. Praylude
14. Land Lord
15. The Key to Good Dental Health
16. We're All Friends
17. Enterlude
18. Near to Sleep
19. Pinning the Body to the Soul
Zu has always been a mercurial and ever changing entity, not afraid of cross-genre explorations and breaking down barriers between musical styles. Despite playing traditional instruments, major influences on Zu music have always been sonic explorers like Coil, Throbbing Gristle or early Neubauten.

The Left Hand Path is the side of Zu that has always been hidden and underlying in all their previous music.Its like digging out a box from the earth. TLHP is everything the band had wished to highlight in previous works: , ambient and droney landscapes, and acoustic explorations in obscurity.

The album starts programmatically with the sound of a shovel digging the earth. Its a soundtrack for a descent in the underworld. Its moon musick.

All the members played electronics and Massimo focused mostly on guitars .

The recordings were then sent to Eugene S Robison of Oxbow fame.

Zu knew he was the right person to add vocals to it, and to transform the music again, in a sort of contemporary post- everything voodoo blue.
Скачать mp3 этого исполнителя. ВСЕ полные альбомы + хиты 2019 Совершенно бесплатно!
Скачать Zu & Eugene S. Robinson - The Left Hand Path (2014) mp3 бесплатно:
Mp3passion.net Facebook.com Vkontakte.ru
Информация
Посетители, находящиеся в группе Guest, не могут оставлять комментарии к данной публикации.
Уважаемый посетитель, Вы зашли на сайт как незарегистрированный пользователь.
Мы рекомендуем Вам зарегистрироваться либо войти на сайт под своим именем.