Red Bird Sky - The Unravelling (2014)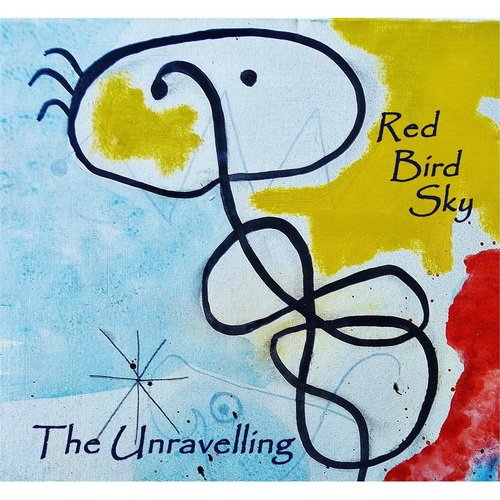 Artist
: Red Bird Sky
Title Of Album
: The Unravelling
Year Of Release
: 2014
Label
: Saira Records
Genre
: Folk, Chamber Pop, Americana, Female Vocalists
Quality
: 320 Kbps
Total Time
: 35:56 min
Total Size
: 100 MB
Tracklist:
01. She Ain't Lookin' Back (3:12)
02. Being Human (3:32)
03. Over the Horizon (3:37)
04. The Unravelling (3:40)
05. Coming Back Into the Light (4:17)
06. Falling Freely (3:25)
07. Travellin' Light (3:40)
08. Things Fall Apart (3:36)
09. Sea of Dreams (3:57)
10. Open-Minded Heart (3:05)
Lively, bustling folk pop Americana, Birmingham (England) based Red Bird Sky centre round songwriting duo, Bernie Maguire and Mike Seal. With an album, their first, Every Lesson In Its Turn (2011) recorded in Canada, plus several gigs while over there plus appearances at Belfast's Nashville Songwriters Festival both as artists and holding workshops under their belts since they met in 2010 have been kept busy ever since. Now we have another album as their music continues to evolve. The Unravelling has musicians Rod Clements (Lindisfarne) on Dobro, baritone guitar and mandolin, multi-talented producer (Thea Gilmore), musician Nigel Stoner (guitars, piano, ukelele, keyboards, bass guitar and Q chord) and Paul Beavis, Richard North (drums), Mark Schlotel (bass guitar), Ben Cashell (cello), Gambriella Gemesi (viola, violin) add to Seal's work on guitars, double bass and Maguire's splendid lead vocals.

Ever probing, Maguire handles the lead vocals cleverly searching out deft and varied feelings of emotions is arguably found at her best on "Falling Freely"; followed closely by "Travellin' Light" (containing a great array of fine playing, as you have mandolin, harmonica (Oliver Garrett), and on lightening the feel Dobro aided "Open-minded Heart" breezes along in wonderful fashion as the album closer. In between this Maguire and the players speak in passionate terms of "Being Human", which is bolstered by searing harmonica (Barney Soanes) and is one of those songs sure to play a permanent part in their live shows. It is one of those songs that grow on you; and it isn't the only one. A good thing in a song it is too, something you associate with quality and Maguire's vocals are of that ilk. Whether in a probing, forceful style as in country-ish "She Ain't Looking Back" etc) or as she deftly shapes songs like a cello warmed "Coming Back In The Light", mellow "Sea Of Dreams" and beautifully produced "Over The Horizon". On which Maguire reminds me of someone, but I will be damned if I can remember who! Whoever it is, she sounds darn good, wistful, and tempting as a moth to the flame.
Скачать mp3 этого исполнителя. ВСЕ полные альбомы + хиты 2019 Совершенно бесплатно!
Скачать Red Bird Sky - The Unravelling (2014) mp3 бесплатно:
Mp3passion.net Facebook.com Vkontakte.ru
Информация
Посетители, находящиеся в группе Guest, не могут оставлять комментарии к данной публикации.
Уважаемый посетитель, Вы зашли на сайт как незарегистрированный пользователь.
Мы рекомендуем Вам зарегистрироваться либо войти на сайт под своим именем.