Alt-J (∆) - This Is All Yours (2014)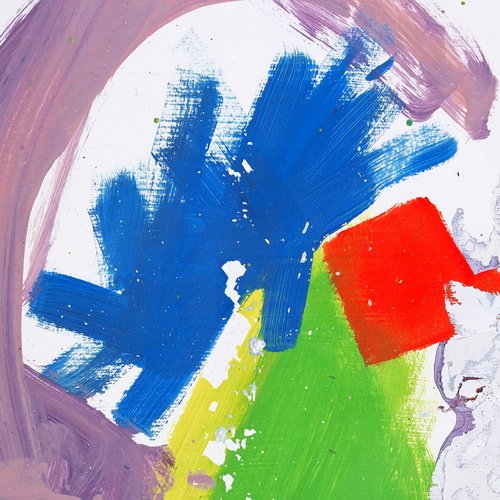 Artist
: Alt-J
Title Of Album
: This Is All Yours
Year Of Release
: 2014
Label
: Infectious Music
Genre
: Alternative, Indie, Electronic
Quality
: 320 / FLAC
Total Time
: 64:29 min
Total Size
: 148 / 294 MB
Tracklist:
01. Intro (4:38)
02. Arrival In Nara (4:13)
03. Nara (4:56)
04. Every Other Freckle (3:36)
05. Left Hand Free (2:53)
06. Garden Of England(1:07)
07. Choice Kingdom (4:17)
08. Hunger of the Pine (4:59)
09. Warm Foothills (3:45)
10. The Gospel of John Hurt (5:15)
11. Pusher (3:29)
12. Bloodflood pt. II (5:19)
13. Leaving Nara (3:00)
14. Lovely Day (Bonus Track) (4:01)
'Hunger Of The Pine' might stand to be one of the most emphatic songs alt-J has ever conceived. Written during the darker days of guitarist Gwil Sainsbury's departure, it is a rich and misty masterpiece.

A pulsating bleep combines with saxophone to drench the opening scene in anticipation, and that sample of Miley Cyrus' '4x4' somehow works perfectly. These textures blend to create an almost religious and uplifting epic, with lyrics that explore the idea of missing someone as a very real and physical pain.

Despite that burst of ingenuity, the rest of 'This Is All Yours', the Mercury Prize-winners' second studio LP, has a fair wedge of directionless self-indulgence. The lyrics of 'Every Other Freckle' – "I want to turn you inside out and lick you like a crisp packet" – sound like Gomez Addams charming the morbid pants off Morticia in arpeggio, and a tacky interlude ruins the thriving tension.

'Warm Foothills' is possibly the worst song they have ever written, combining the sounds of a bad Christmas and not pushing yourself hard enough, and amplifying it through the chambers of one's own arse. Fortunately, 'Bloodflood Pt. II' salvages proceedings, with a tender build of strings, horns and a deluge of other cherry-picked sounds.

From exhaustive touring, perhaps alt-J became so tired of their debut that they tried to write away from it, thus departing the schizophrenic unpredictability of 'An Awesome Wave', a quality this record quite drearily lacks.

'Hunger Of The Pine' singled out what could have been a seismic new path but, with more attention paid to plucked triads and syncopation than packing any sort of resolute punch, 'This Is All Yours' just can't see the wood for the trees.
Скачать mp3 этого исполнителя. ВСЕ полные альбомы + хиты 2019 Совершенно бесплатно!
Скачать Alt-J (∆) - This Is All Yours (2014) mp3 бесплатно:
Mp3passion.net Facebook.com Vkontakte.ru
Информация
Посетители, находящиеся в группе Guest, не могут оставлять комментарии к данной публикации.
Уважаемый посетитель, Вы зашли на сайт как незарегистрированный пользователь.
Мы рекомендуем Вам зарегистрироваться либо войти на сайт под своим именем.