Default Genders - Magical Pessimism (2014)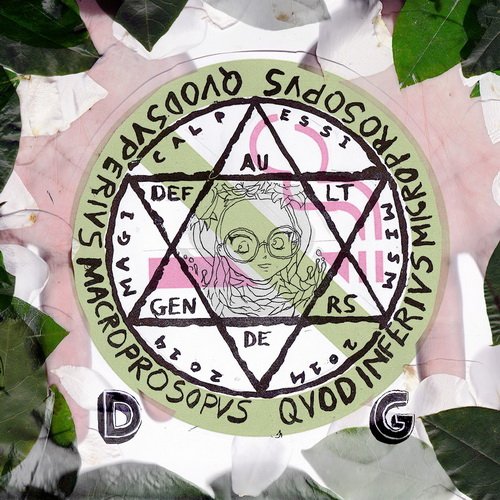 Artist
: Default Genders
Title Of Album
: Magical Pessimism
Year Of Release
: 2014
Label
: Default Genders
Genre
: Electronic, Vaporwave, Future Twee, Dream Pop
Quality
: 320 Kbps
Total Time
: 44:59 min
Total Size
: 110 MB
Tracklist:
01. Everything is a Lie and Everyone is Completely Full of Shit
02. The World Ends With You
03. Everything Can Stop Us Now part 1
04. Sophie
05. Negotiating With Demons
06. Omertà
07. Stop Pretending
08. The Trees in the Driveway
09. Words With Friends
10. Kairosis in Real Life
11. On Fraternity
12. Everything Can Stop Us Now part 2
Last year, former Elite Gymnastics man James Brooks started going by the name Dead Girlfriends, but having since changed the moniker to Default Genders (and landing on our list of the best EPs of 2013), he's now released a full-length album under his current moniker.

Magical Pessimism 2014 includes touched-up versions of the four tracks from last year's Stop Pretending EP, along with eight new ones. Brooks has been working on the arty electro-pop album since 2012 and finished it in 2014.

James Brooks, who used to record as Elite Gymnastics and then briefly under the controversial Dead Girlfriends moniker, is now Default Genders, and he just dropped a surprise LP apparently two years in the making. Some tracks, like Stop Pretending and On Fraternity, we heard last summer (remastered here by Recycle Culture), while others, like Everything Is A Lie And Everyone Is Completely Full Of Shit, have only been around for a few weeks. Either way, it's 12 tracks of Brooks' lo-fi, gold-flecked moodiness, which is a nice Monday treat.
Скачать mp3 этого исполнителя. ВСЕ полные альбомы + хиты 2019 Совершенно бесплатно!
Скачать Default Genders - Magical Pessimism (2014) mp3 бесплатно:
Mp3passion.net Facebook.com Vkontakte.ru
Информация
Посетители, находящиеся в группе Guest, не могут оставлять комментарии к данной публикации.
Уважаемый посетитель, Вы зашли на сайт как незарегистрированный пользователь.
Мы рекомендуем Вам зарегистрироваться либо войти на сайт под своим именем.