Joni Mitchell - The Hissing of Summer Lawns [HDtracks] (2013)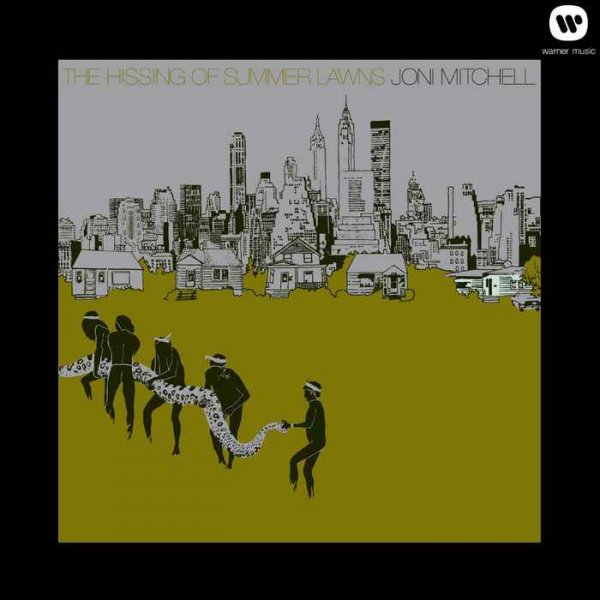 Artist
: Joni Mitchell
Title Of Album
: The Hissing of Summer Lawns
Year Of Release
: 2013
Label
: Warner Bros/Elektra/Asylum Records
Genre
: Vocal, Jazz, Folk, Pop, Rock
Total Time
: 42:43 min
Format
: Mp3 / FLAC (tracks)
Quality
: 320kbps / Lossless / 24/96kHz / 24/192kHz
Total Size
: 104 mb / 236 mb / 849 mb / 1.53 gb
The Hissing of Summer Lawns is a 1975 album by Joni Mitchell. One of her more experimental records, the album has remained a difficult but rewarding one to listen to...a lovely blend of jazz and avant-pop. Mitchell was nominated for the Grammy Award for Best Female Pop Performance for this album.
TRACKLIST:
01. In France They Kiss on Main Street (3:20)
02. The Jungle Line (4:26)
03. Edith and the Kingpin (3:37)
04. Don't Interrupt the Sorrow (4:05)
05. Shades of Scarlett Conquering (4:59)
06. The Hissing of Summer Lawns (3:01)
07. The Boho Dance (3:51)
08. Harry's House / Centerpiece (6:48)
09. Sweet Bird (4:12)
10. Shadows and Light (4:17)
Скачать mp3 этого исполнителя. ВСЕ полные альбомы + хиты 2019 Совершенно бесплатно!
Скачать Joni Mitchell - The Hissing of Summer Lawns [HDtracks] (2013) mp3 бесплатно:
Mp3passion.net Facebook.com Vkontakte.ru
Информация
Посетители, находящиеся в группе Guest, не могут оставлять комментарии к данной публикации.
Уважаемый посетитель, Вы зашли на сайт как незарегистрированный пользователь.
Мы рекомендуем Вам зарегистрироваться либо войти на сайт под своим именем.