Wolfgang Voigt - Zukunft Ohne Menschen (2013)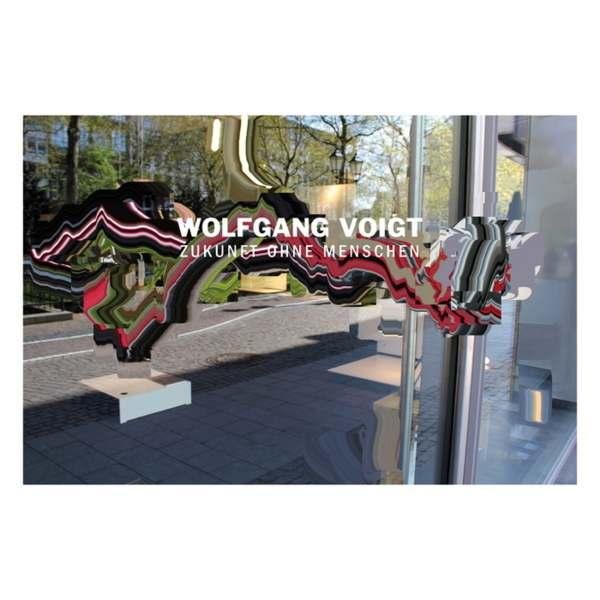 Artist
: Wolfgang Voigt
Title Of Album
: Zukunft Ohne Menschen
Year Of Release
: 2013
Label
: Profan
Genre
: Techno, Minimal
Quality
: 320 Kbps
Total Time
: 63:36 min
Total Size
: 141 MB
Tracklist:
1. Z.O.M. 1.1 (05:22)
2. Z.O.M. 1.2 (06:50)
3. Z.O.M. 1.3 (06:16)
4. Z.O.M. 1.4 (06:32)
5. Z.O.M. 1.5 (04:16)
6. Z.O.M. 1.6 (04:55)
7. Z.O.M. 1.7 (06:42)
8. Z.O.M. 1.8 (03:51)
9. Z.O.M. 1.9 (10:04)
10. Z.O.M. 1.10 (08:30)
'Zukunft Ohne Menschen' documents ten tracks created by Kompakt co-founder Wolfgang Voigt for the entrance of this year's Art Cologne fair. Its title translates to "life after people" - also the name of a German TV show that imagined what would happen to the planet is the absence of mankind - in reference to the music itself - manually operated arpeggios played with a hand-operated machine - is a super charming array of colourfully spooling, sweetly dissonant cadence and waltzing pulses which could, in theory, be rolling out for infinity to a new world of overgrowing flora and fauna. As far as sci-fi concepts go, this is certainly thought-provoking, and ultimately, if this is what the world would sound like once we're gone, then the mutant rhino-rabbits and whatever else are roaming the earth will be in for a treat when they can figure out how to crank Wolfgang's machine.
Скачать mp3 этого исполнителя. ВСЕ полные альбомы + хиты 2019 Совершенно бесплатно!
Скачать Wolfgang Voigt - Zukunft Ohne Menschen (2013) mp3 бесплатно:
Mp3passion.net Facebook.com Vkontakte.ru
Информация
Посетители, находящиеся в группе Guest, не могут оставлять комментарии к данной публикации.
Уважаемый посетитель, Вы зашли на сайт как незарегистрированный пользователь.
Мы рекомендуем Вам зарегистрироваться либо войти на сайт под своим именем.