VA-Electro House 2013 Vol.03 (2013)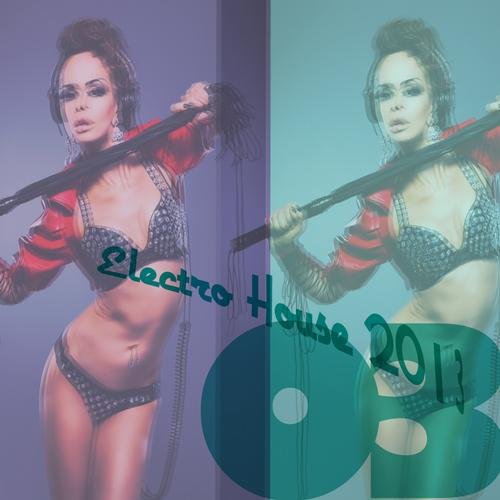 Исполнитель:
VA
Альбом:
Electro House 2013 Vol.03
Дата релиза:
2013
Лейбл:
Bootleg Beats Germany Records
Жанр,стиль:
House, Electro House
Битрейт аудио:
192 kbps
Аудио кодек:
MP3
Количество треков:
63
Время звучания:
06:12:13
Размер:
528.44 Мб
Tracklist:
01.Laidback Luke & Steve Aoki feat Lil Jon - Turbulence (Sidney Samson Remix)
02.Tocadisco & Nadia Ali - Better Run (Afrojack remix)
03.Robbie Rivera - Rock The Disco (David Guetta Laptop remix)
04.Mykel Mars - Disco Beat
05.Swanky Tunes feat Mr Vi - Together (Hard Rock Sofa remix)
06.Dr Kucho & Gregor Salto - Can't Stop Playing (Amsterdam Funk mix)
07.Calabria - Superchord (club mix)
08.Stereoliner - On The Road (club mix)
09.Miss Caramelle & Mykel Mars - Estoy Caliente (System B remix)
10.Chuckie & Hardwell feat Ambush - Move It 2 The Drum
11.Mike Rules - Release
12.James Kennedy - Havoc
13.Afrochuck - Electro House Anthem (instrumental)
14.Olivs & Javiero - Rock&Twins (Etc!Etc! remix)
15.Tomio - Gotta Tell You (DJ Avi Electro House First edit remix)
16.Brain Rock - Brain Rock (club mix)
17.Mauricio Traglia - Lost World
18.Valerio Maina - Freaks Of The Night (Alessio Chisari Teenage remix)
19.Olivs & Javiero - It's My Beach (Gil Perez remix)
20.Fobee - Happy Chords
21.J Trick - Defjam (Hostage remix)
22.6reenlight - The City & You (Xantra remix)
23.Rikard & Roger - Voltron (extended mix)
24.Silent J - Drop The Beat
25.Spy vs Spy - Kill The System
26.Lunar Industries - Far Side Of The Moon (Vanko Samar remix)
27.Winner Louise - Old Milk
28.Philipp Kox & Stereoliner - Yellow
29.Luke Tolosan & Tom Buster - Bye America
30.Seight - Turn It Up (club mix)
31.Robbie Rivera - Closer To The Sun (Joachim Garraud remix)
32.Martin Levrie - Drop The Beat
33.DJ Sakin & Stereoliner - Good Taste
34.Kishin - Rock N Roll Music (Bootmasters edit)
35.Steven Torres - Love Shine (extended mix)
36.Divkid - Zombie (Feedback remix)
37.Candy Sandy - Only Club (club mix)
38.Anthony Class - Emperor
39.Andrea Gaya & Nathan Fehn - Damn Girl
40.Alchemist Project - Brasil Brasil (extended)
41.No Panties Allowed - Ibiza Beach (Mykel Mars remix)
42.Distant Soundz featuring Alan Connor - Close Your Eyes (Original Main Room mix)
43.Pandamic - Phrantic (Vakkuum remix)
44.Carlos M & Mike Kenzo feat Setsi - Let's Begin (Don't Waste Time) (Tado Mix)
45.Andrew Spencer - Heart Of The Ocean (Titanic Theme) (Eric Chase remix)
46.Discobastardz & Clubsukkerz - Drinking Song (Kid Alexx vs Discobastardz Club Mix)
47.Mike & Max - You feat Powhart
48.South Blast feat Powhart - Who's Gonna Make Me (Ne!tan remix)
49.The Glitterboys Are Nastytunez - I Like My Beat (Brian Ferris Minimal Fire Remix)
50.Dario Nunez & David Vio - Moonraker
51.Damian William & Terri B - I Still Believe (extended mix)
52.Mykel Mars - Cabrio (Pt's Coast To Coast remix)
53.Robbie Rivera feat Fast Eddie - Let Me Sip My Drink (Chuckie remix)
54.Ryan Finley feat Fay - Keep Me Walking (extended mix)
55.Steven Sanders - House Time
56.Sven Laakenstyk - Voice (Dirty Sucker mix)
57.David R - Days After Days (Syzthaime 2 Dayz remix)
58.Red 5 - Da Beat Goes 10 (Hans O Matic Bigroom Electro mix)
59.Dr Kucho - Green Planet
60.Extesizer feat Coby Trip - What You Think
61.Chris Tanch featuring Meaghan Murphy - Infatuated (Locco Lovers remix)
62.Bobby Escobar - This Is Your Sound (extended)
63.Juan Serrano - Essence
Скачать mp3 этого исполнителя. ВСЕ полные альбомы + хиты 2019 Совершенно бесплатно!
Скачать VA-Electro House 2013 Vol.03 (2013) mp3 бесплатно:
1.
Скачать/Download VA-Electro House 2013 Vol.03 (2013)
2.
Скачать/Download VA-Electro House 2013 Vol.03 (2013)
3.
Скачать/Download VA-Electro House 2013 Vol.03 (2013)
Mp3passion.net Facebook.com Vkontakte.ru
Информация
Посетители, находящиеся в группе Guest, не могут оставлять комментарии к данной публикации.
Уважаемый посетитель, Вы зашли на сайт как незарегистрированный пользователь.
Мы рекомендуем Вам зарегистрироваться либо войти на сайт под своим именем.