VA - Strictly Breaks - The Definitive Collection (2008)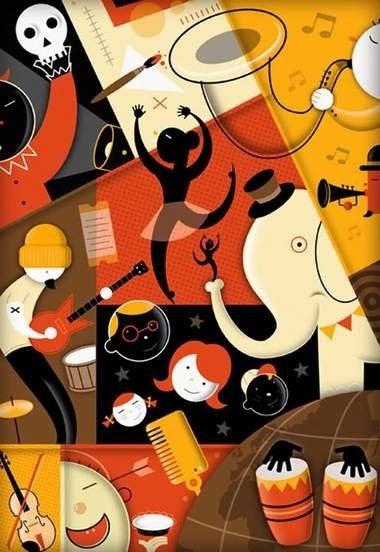 Artist
: VA
Title Of Album
: Strictly Breaks - The Definitive Collector's Box Set
Year Of Release
: 2008
Genre
: 60s, 70s, 80s, funk, jazz, soul, rhythm and blues, hip hop, breaks, disco, easy listening
Quality
: Flac (Tracks)
Bitrate
: Lossless
Total Time
: 7:00:00min
Total Size
: 2.41Gb
Volume One
A1 Hawaii Five-O TV Soundtrack - The Long Wait
A2 Sylvia Striplin - You Can't Turn Me Away
A3 David Axelrod - The Smile
A4 Jeff Lorbert - Rain Dance
A5 Cal Tjader - Morning
A6 Quincy Jones - Summer In The City
B1 Lonnie Liston Smith - Garden Of Peace
B2 David Porter - I'm Afraid The Masquerade Is Over
B3 Shellie Mann - Mask
B4 Joe Williams - Get Out My Life Woman
B5 Tyrone Davis - In The Mood
B6 Drums Of Death - Bonus Beat
Volume Two
A1 Main Ingredient - Summer Breeze
A2 Dynasty - Adventures In The Land Of Music
A3 Grace Jones - My Jamaican Guy (Skit)
A4 Milt Jackson - Enchanted Lady
A5 John Klemmer - Free Soul
A6 Marva Whitney - Unwind Yourself
B1 Ramsey Lewis - The Mighty Quinn
B2 Jean-Jacques Perrey - E.V.A.
B3 Brick - Fun (Skit)
B4 Ohio Players - Funky Worm
B5 Jeff Lorber - Night Love
B6 Roy Ayers - Searching
Volume Three
A1 Seals & Crofts - Sweet Green Fields
A2 Love Unlimited Orchestra - I Did It For Love
A3 Screamin' Jay Hawkins - I Put A Spell On You
A4 Barry White - Killers Lullaby
A5 Unlimited Touch - I Hear Music In The Streets
A6 Meters, The - Just Kissed My Baby
A7 Steely Dan - Black Cow
B1 Kool & The Gang - Hollywood Swinging
B2 Carl Carlton - She's A Bad Mama Jama
B3 Diana Ross - I'm Coming Out
B4 Treacherous Three - The Body Rock
B5 Charmells, The - I'll Never Grow Old
B6 Leon Haywood - I Want 2 Do Something Freaky 2 U
B7 Monk Higgins - Little Green Apples
Volume Four
A1 Bob James - Shamboozie
A2 Labi Siffre - I Got The Blues
A3 Buddy Baker - Sign Song
A4 Extra T's - E.T. Boogie
A5 Les McCann - Vallarta
A6 Ann Peebles - I Can't Stand The Rain
A7 Rhythm - The World Is A Place
A8 Zulema - American Fruit, African Roots
B1 Delfonics, The - Ready Or Not
B2 Ahmad Jamal - Pastures
B3 Ohio Players - Little Lady Maria
B4 Curtis Mayfield - Tripping Out
B5 Eddie Harris - Lovely Is Today
B6 Jack Bruce - Born To Be Blue
B7 Lalo Schifrin - Danube Incident
B8 Brother Jack McDuff – Strolling
Volume Five
A1 Curtis Mayfield - Right On For The Darkness
A2 Cecil Holmes - Call Me, Come Back Home
A3 Al Green - Love And Happiness
A4 Joe Simon - Drowning In The Sea Of Love
A5 B.T. Express - Everything Good To You
A6 Willie Mitchell - Groovin'
A7 Nona Hendryx - Transformation
B1 Bill Conti - Going The Distance
B2 George Duke - Reach For It
B3 Bobby Caldwell - My Flame
B4 Cal Tjader - Django
B5 Stevie Wonder - Too High
B6 Larry Young - Turn Off The Lights
B7 Chocolate Milk - Action Speaks Louder Than Words
Volume Six
A1 Brenda Russell - A Little Bit Of Love
A2 Tami Lynn - Light My Fire
A3 Dexter Wansel - New Beginning
A4 Thom Bell - Moses Theme
A5 Earth, Wind & Fire - On Your Face
A6 Jacques Brel - Vieillir
A7 Troggs, The - Rolling Stone
B1 Talking Heads - Once In A Lifetime
B2 Gwen McCrae - I've Got Nothing To Lose But The Blues
B3 Dells, The - Free And Easy
B4 Jerry Butler - I'm Your Mechanical Man
B5 Deefelice Trio, The - There Was A Time
B6 Harold Wheeler - Black Cream
Volume Seven
A1 Ramon Morris - Don't Ask Me
A2 Love Unlimited Orchestra - Midnight Groove
A3 Steve Arrington - Weak At The Knees
A4 Jean Carn - Don't Let It Go To Your Head
A5 Steve Khan - Darling, Darling Baby
A6 Roy Ayers - Life Is Just A Moment Pt. 2
B1 Annie Soundtrack - It's The Hard Knock Life
B2 Afro Cuban Band - Somethings Got To Give
B3 Parliament - Come In Out Of The Rain
B4 Supremes, The - It's Time To Break Down
B5 Love Unlimited - Under The Influence Of Love
B6 Diana Ross - My Hero Is A Gun
Volume Eight
A1 Enoch Light - Hi-Jack
A2 Ronald Stein - Pigs Go Home
A3 Barry White - I Wanna Stay
A4 J.B.'s, The - Blow Your Head
A5 Don Randi - The Fox
A6 Les McCann - The Morning Song
B1 Buster Williams - Vibrations
B2 George McCrae & Gwen McCrae - The Rub
B3 Bernard Herrmann - Psycho
B4 Pablo Today - Love Till Tomorrow
B5 Coasters, The - Down Home Girl
B6 Big John Hamilton - Big Bad John
Volume Nine
A1 Claudja Barry - Love For The Sake Of Love
A2 David McCullan - The Edge
A3 Jose Feliciano - Esto Es El Guaganco
A4 J Taylor - Notorious
A5 G Nash - Chicago
A6 Al Wilson - My Song
B1 Lionel Bart - Anything
B2 Se Si Bon - Cher Chel La Femme
B3 Kool & The Gang - N.T.
B4 J.B.'s, The - Monoaurail
B5 Joe Thomas – Polarizer
B6 Barry De Vorzon - Nadia's Theme
Volume Ten
A1 Detroit Emeralds - You're Getting A Little Too Smart
A2 Michael Quatro - Stripper
A3 Paul Butterfield - I Don't Wanna Go
A4 Dorothy Ashby - Cause I Need It
A5 Ripple - It Sure Is Funky
A6 John Kasandra - Down Home Up's
B1 Unknown Artist - Under The Cherry Moon
B2 Bernard Wright- Hoboclabotribin
B3 Donald Byrd - Dominoes
B4 Dr. John - Right Place, Wrong Time
B5 Fatback Band, The - How To Dance
B6 Idris Muhammad - Crab Apple
Volume Eleven
A1 Tramps, The - Rubberband
A2 Meters, The - Oh, Calcutta!
A3 Shirley Brown - Diamonds Are Forever
A4 Jerry Butler - No Money Down
A5 Supertramp - Crime Of The Century
A6 Toshoyuki Honda - Thunder Kiss
A7 Johnny Guitar Wilson - Lovin' You
B1 Boney M - Sonny
B2 Gong - Mandrake
B3 Main Ingredient - Let Me Prove My Love
B4 Frank Poureel - Diamonds Are Forever
B5 John Scott - Tearaway
B6 Best Of Both Worlds - Naked Truth
B7 Mandrill - Movement 4
Скачать mp3 этого исполнителя. ВСЕ полные альбомы + хиты 2019 Совершенно бесплатно!
Скачать VA - Strictly Breaks - The Definitive Collection (2008) mp3 бесплатно:
Mp3passion.net Facebook.com Vkontakte.ru
Информация
Посетители, находящиеся в группе Guest, не могут оставлять комментарии к данной публикации.
Уважаемый посетитель, Вы зашли на сайт как незарегистрированный пользователь.
Мы рекомендуем Вам зарегистрироваться либо войти на сайт под своим именем.