Poco - All Fired Up (2013)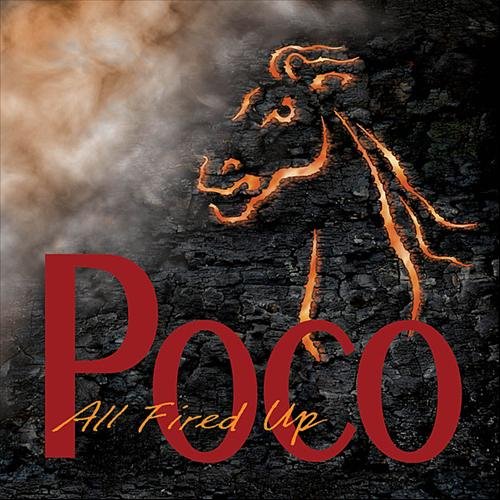 Artist
: Poco
Title Of Album
: All Fired Up
Year Of Release
: 2013
Label
: Drifter's Church Productions
Genre
: Classic Rock, Country Rock
Quality
: 320 kbps (transcode)
Total Time
: 52:47 min
Total Size
: 125 MB
Tracklist:
01. All Fired Up 3:26
02. Drink It In 3:40
03. That's What Rock And Roll Will Do 4:46
04. Regret 6:16
05. When She's Mine 3:17
06. A Little Rain 4:43
07. Hard Country 7:24
08. Love Has No Reason 3:18
09. Rockin' Horse Blues 5:18
10. Neil Young 4:22
11. Long Shot 4:29
12. Pucky Huddle Stomp 1:48
There is no manual for a 45 year old rock band. This band is not in it for the fame or money anymore. Poco is in it for the music and to tickle peoples' ears and hearts. They are writing that manual. There are very few bands from the sixties who are still actively recording new original material and developing new listeners. Most bands from that era are content to tour the oldies circuit playing festivals and clubs, with one or two original members who hire young subs to replicate the missing members' parts on their hit records. Poco has managed to keep from becoming their own "cover band" as they reach the midway point of their fifth decade. They do it by being musicians who feed their addiction to constantly creating - "We play because we must!" to quote jazz drummer Tony Williams. Of course they play the hit songs in concert, but with new arrangements, new grooves, different instrumentation, and without trying to sound exactly like the original recordings. The songs are strong enough to withstand these treatments. Poco's fan base is diverse and extremely loyal, even though they disagree vehemently about which era of Poco defined the band. It seems that the group's uncanny ability to elude being defined and pigeonholed is what has kept Poco relevant.

There's nothing on the order of earlier classics like "Rose of Cimarron" or "Crazy Eyes" on Poco's first studio album in over a decade, but there is plenty to enjoy. Guitarist/vocalist Rusty Young remains the last man standing from the original 1969 combo, an act that may not have invented country rock but were among the first to popularize it. This most recent Poco incarnation — whose constant personnel changes over the past 45 years would make rock family tree artist Pete Frame dizzy– is a solid roots, C&W outfit with sharply written songs and pleasing vocal harmonies that maintain and enhance the band's breezy vibe. The opening title track is a terrific introduction, a peppy hoedown waiting to happen with a strong bluegrass feel. As the album unwinds the foursome touches on swampy Southern rock, emotional ballads and even a cute satire explaining that Rusty Young is not Neil Young's brother, apparently a rumor that has been circulated for decades ("the DNA is in and he's not my kin"). The plight of the contemporary farmer is examined in the melancholy "Hard Country," about as close as Poco gets to social commentary. The song's folkie beginning expands into a roaring rock jam complete with sizzling slide guitar from the always dependable Young. The sound also shifts into surprisingly tough blues in the unexpectedly convincing "Rocking Horse Blues." Even Poco's cult fans probably didn't expect an album as strong as All Fired Up this late in the game. While it's not the place to start for newbies, this is a refreshing, consistently well-crafted comeback that shows there is plenty of gas left in the band's tank.

This new album has all of the trademark Poco attributes; those beautiful high harmonies, memorable melodies, the innocence of heartfelt lyrics in well crafted songs that tell stories, evoke feelings, and paint mood pictures. It's a deep melting pot of traditional country rock, delta blues, bluegrass, gospel, Dixieland, Americana, Beatles, pop and pure old balls to the wall rock and roll. This new album is a group effort – self produced and financed by the members of the band and their fans with no record company, no distribution deal, and no payola to Walmart or Starbucks.
Скачать mp3 этого исполнителя. ВСЕ полные альбомы + хиты 2019 Совершенно бесплатно!
Скачать Poco - All Fired Up (2013) mp3 бесплатно:
Mp3passion.net Facebook.com Vkontakte.ru
Информация
Посетители, находящиеся в группе Guest, не могут оставлять комментарии к данной публикации.
Уважаемый посетитель, Вы зашли на сайт как незарегистрированный пользователь.
Мы рекомендуем Вам зарегистрироваться либо войти на сайт под своим именем.