Craig Taborn - Chants (2013)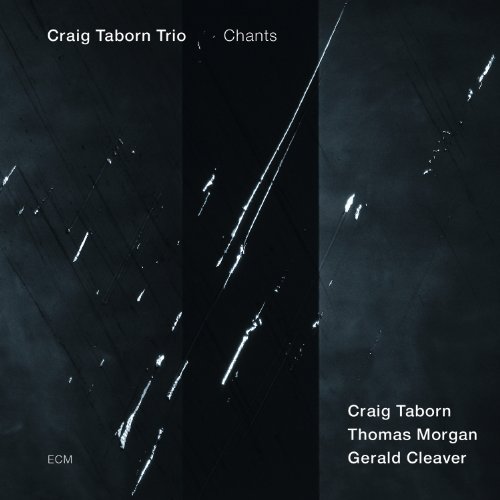 Artist
: Craig Taborn
Title Of Album
: Chants
Year Of Release
: 2013
Label
: ECM
Genre
: Jazz
Quality
: FLAC
Total Time
: 64:53 min
Total Size
: 334 MB
Tracklist:
1. Saints
2. Beat The Ground
3. In Chant
4. Hot Blood
5. All True Night / Future Perfect
6. Cracking Hearts
7. Silver Ghosts
8. Silver Days Or Love
9. Speak The Name
Recently hailed by DownBeat as one of the visionaries of the current wave, Craig Taborn has a unique perspective on creative music-making. Just as Avenging Angel subverted expectations of solo improvised piano, so does Chants find its own response to the vast tradition of the piano trios. The pieces that Taborn has been writing for the band in the eight years of its existence are set up to generate a new group music by channeling the special skills of drummer Gerald Cleaver and bassist Thomas Morgan. I knew that if I created a context and then deferred, fully, to Geralds and Thomass sensibilities it would inherently be stimulating and would also challenge the context. I wanted to invite that challenge: Id much rather engage with the group, always, than have the format be piano adventures with supporting cast. Morgan and Cleaver share the leaders concern for compositional shape and multi-layered improvisational detail, as the music is pulled between the poles of density and spaciousness, to dramatic and thrilling effect. Chants was recorded in New York in June 2012, and produced by Manfred Eicher.
Скачать mp3 этого исполнителя. ВСЕ полные альбомы + хиты 2019 Совершенно бесплатно!
Скачать Craig Taborn - Chants (2013) mp3 бесплатно:
Mp3passion.net Facebook.com Vkontakte.ru
Информация
Посетители, находящиеся в группе Guest, не могут оставлять комментарии к данной публикации.
Уважаемый посетитель, Вы зашли на сайт как незарегистрированный пользователь.
Мы рекомендуем Вам зарегистрироваться либо войти на сайт под своим именем.