Desert Dwellers - Critters EP (2013)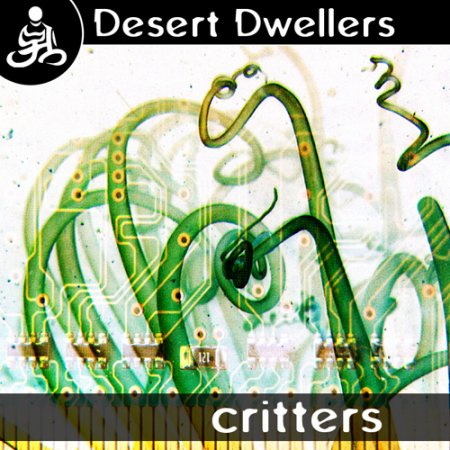 Artist
: Desert Dwellers
Title Of Album
: Critters
Year Of Release
: 2013
Label
: Desert Dwellers
Genre
: Electronic, Ambient, Downtempo, Chillout, Dub
Quality
: FLAC
Total Time
: 28:32 min
Total Size
: 177 MB
Tracklist:
1. Critters 04:30
2. Dubsicle 07:23
3. Survival of the Chillest 06:07
4. Parabolic 05:04
5. Stellar Dendrites 05:28
This is a re-release of many older "glitchy-lounge" Desert Dwellers tunes that appeared on various compilations such as Left Coast Liquid and Beneath the Surface on Native State Records, and other misc compilations. Now this family of tunes are all presented together in one solid release, along with an unreleased track that fits the genre called Survival of the Chillest, which was also written around the same time (2005-2007) ... contributed producers on this release are Amani Friend, Treavor Moontribe, Rara Avis, Jonathan Grossman, and Alex DeYoung.
Скачать mp3 этого исполнителя. ВСЕ полные альбомы + хиты 2019 Совершенно бесплатно!
Скачать Desert Dwellers - Critters EP (2013) mp3 бесплатно:
Mp3passion.net Facebook.com Vkontakte.ru
Информация
Посетители, находящиеся в группе Guest, не могут оставлять комментарии к данной публикации.
Уважаемый посетитель, Вы зашли на сайт как незарегистрированный пользователь.
Мы рекомендуем Вам зарегистрироваться либо войти на сайт под своим именем.