Jenny Simmons - The Becoming (2013)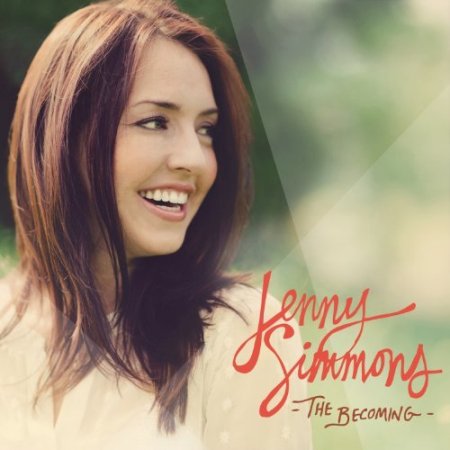 Artist
: Jenny Simmons
Title Of Album
: The Becoming
Year Of Release
: 2013
Label
: Fair Trade Services
Genre
: Pop, Pop Rock
Quality
: 320 Kbps
Total Time
: 37:37 min
Total Size
: 84.7 MB
Tracklist:
1. Where I Belong
2. What Faith's About
3. Heaven Waits For Me
4. This I Know
5. Broken Hallelujahs
6. The Becoming
7. Letting You Go
8. The In Between
9. Don't Lose Heart
10. Come Healing
Jenny Simmons was the front woman from the Dove Award-nominated band Addison Road, but after a successful decade together the group realized it was time to pursue new dreams. Now, with her solo debut, Simmons takes the next step in becoming exactly who she was meant to be. Fittingly, The Becoming is about moving forward, taking risks, and trusting God to be there to catch us after those frighteningly big leaps of faith. The songs, each penned by Simmons, are refreshingly authentic, using spare arrangements that highlight the raw honesty of her vocals. Tracks like" Heaven Waits for Me," with its make-the-most-of-each-day message, and" This I Know," a great reminder to put aside our perfectionist ways, will resonate with anyone and everyone. But it's the anthemic "Broken Hallelujahs" that really highlights how far Simmons has come. She s no longer the idealistic college student who started Addison Road. Her faith has been tested and her Bible is well worn, giving her stories to tell of lessons learned and a God who is more faithful than we could ever imagine.
Скачать mp3 этого исполнителя. ВСЕ полные альбомы + хиты 2019 Совершенно бесплатно!
Скачать Jenny Simmons - The Becoming (2013) mp3 бесплатно:
Mp3passion.net Facebook.com Vkontakte.ru
Информация
Посетители, находящиеся в группе Guest, не могут оставлять комментарии к данной публикации.
Уважаемый посетитель, Вы зашли на сайт как незарегистрированный пользователь.
Мы рекомендуем Вам зарегистрироваться либо войти на сайт под своим именем.