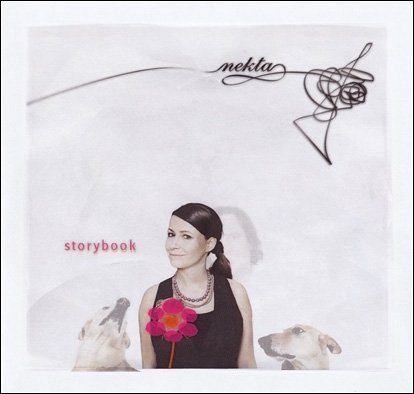 Artist
: Nekta
Title Of Album
: Storybook
Year Of Release
: 16.10.2009
Label
: INFRACom!
Genre
: Easy Listening, Nu Jazz, Acid Jazz, Swing
Quality
: Flac (.cue + .log + Covers 300dpi Apart)/mp3
Bitrate
: Lossless/320kbps
Total Time
: 44' 50" min
Total Size
: 280mb/103mb( +5%recovery)
Tracklist:
01. No Need To Rumble
02. Better Be You
03. Who's Sorry Now
04. I Know A Girl
05. All There
06. Don't You
07. Up To Me
08. Listen
09. Sommelier
10. Here's Us
11. People Be Nice
12. Me And My Mind
Nekta are vocalist Nathalie Schaefer and producer Gyso Hilger. They have been friends since the days of their early childhood, affiliated by their love for beautiful music. After having recorded a CD with American Christmas songs as a nice present for family and friends, in 2001 the idea came up to write and produce own songs. After having experimented in the studio for the next couple of months loads of ideas and preferences emerged and became more precise. They work successfully, resulting in the first songs like "Wild Girls" and "Granted" soon the first demo is ready. The electro club jazz duo Nekta is born.
Скачать mp3 этого исполнителя. ВСЕ полные альбомы + хиты 2019 Совершенно бесплатно!
Скачать Nekta - Storybook (2009) mp3 бесплатно:
1.
Скачать/Download Nekta - Storybook (2009)
3.
Скачать/Download Nekta - Storybook (2009)
Mp3passion.net Facebook.com Vkontakte.ru
Информация
Посетители, находящиеся в группе Guest, не могут оставлять комментарии к данной публикации.
Уважаемый посетитель, Вы зашли на сайт как незарегистрированный пользователь.
Мы рекомендуем Вам зарегистрироваться либо войти на сайт под своим именем.