Pink Floyd - Live At Pompeii [DVD-Audio] (2017)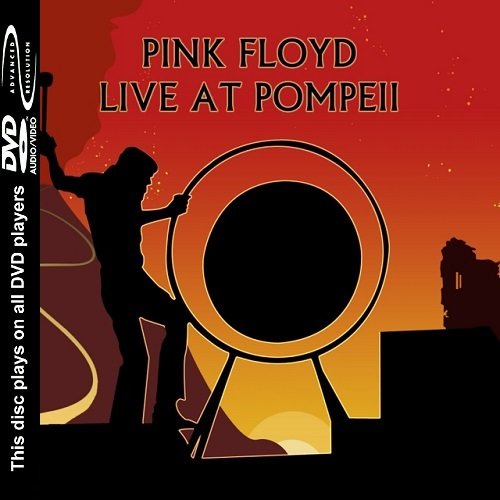 Artist:
Pink Floyd
Title Of Album:
Live at Pompeii
Release Date:
2017 (1972)
Location:
England
Label:
TBur Productions Ultd.
Genre:
Psychedelic Rock, Prog Rock, Space Rock
Quality:
DVD-Audio (.iso+covers)
Length:
59:51 min
Tracks:
6
Total Size:
5.18 GB (+5%)
Pink Floyd: Live at Pompeii
is a 1972 concert documentary film directed by Adrian Maben and featuring the English rock group Pink Floyd performing at the ancient Roman amphitheatre in Pompeii, Italy. Although the band perform a typical live set from the era, there is no audience beyond the basic film crew. The main footage in and around the amphitheatre was filmed over four days in October 1971, using the band's regular touring equipment, including a mobile 8-track recorder from Paris (before being bumped up to 16-track in post-production). Additional footage filmed in a Paris television studio the following December was added for the original 1972 release. The film was then re-released in 1974 with additional studio material of the band working on The Dark Side of the Moon, and interviews at Abbey Road Studios.
Tracklist:
01. Intro
02. Careful With That Axe, Eugene [6:40]
03. A Saucerful Of Secrets [10:10]
04. One Of These Days [6:00]
05. Set The Controls For The Heart Of The Sun [10:23]
06. Echoes (Parts 1 & 2) [26:14]
Password:
morpeh

Info
Скачать mp3 этого исполнителя. ВСЕ полные альбомы + хиты 2019 Совершенно бесплатно!
Скачать Pink Floyd - Live At Pompeii [DVD-Audio] (2017) mp3 бесплатно:
1.
Скачать/Download Pink Floyd - Live At Pompeii [DVD-Audio] (2017)
Новость отредактировал MuatDip21 - 28 мая 2020
Причина: re-up
Mp3passion.net Facebook.com Vkontakte.ru
Информация
Посетители, находящиеся в группе Guest, не могут оставлять комментарии к данной публикации.
Уважаемый посетитель, Вы зашли на сайт как незарегистрированный пользователь.
Мы рекомендуем Вам зарегистрироваться либо войти на сайт под своим именем.