VA-Dance Pop Party (2019)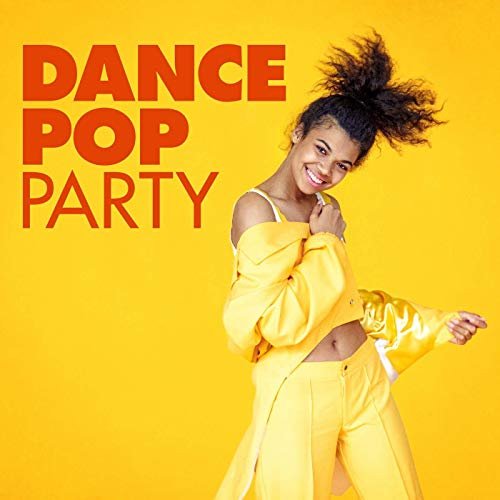 Исполнитель:
VA
Название:
Dance Pop Party
Год выхода:
2019
Жанр:
Dance, Pop, Electronic
Количество треков:
39
Качество:
mp3 | 320 kbps
Размер:
595.31 MB
Время звучания:
04:18:03
Трэклист:
01 Put Your Hands Up (If You Feel Love) [Pete Hammond Remix] – Kylie Minogue
02 Turn It Up (Paul Oakenfold Remix) – Paris Hilton
03 You Make Me Feel… (Disco Fries Remix) [feat. Sabi] – Cobra Starship
04 What You Got Is Mine (Artmus Remix) – Vinnie Who
05 4Ever (Claude Le Gache Extended Vocal Mix) – The Veronicas
06 Forget You (Le Castle Vania Remix) – CeeLo Green
07 Crazy (Orange Factory Mix) – Seal
08 Not as We (Holosound Mix) – Alanis Morissette
09 Hard to Beat (Ashley Beedle Mix) – Hard-Fi
10 Superlove (WAWA Remix Extended) – Lenny Kravitz
11 Dirty Talk (Laidback Luke Remix) – Wynter Gordon
12 Officially Missing You (Rizzo Global Club Mix) – Tamia
13 Breathe Slow (Ali Payami Remix) – Alesha Dixon
14 Don't Mistake Me (Soul Seekerz Club Mix) – Keisha White and Chris Cameron
15 Make My Heart (Anthony Louis & Andrea Monta Club Mix) – Toni Braxton
16 Love Is Real (Fred Falke Remix) – Theophilus London
17 Fail Forever (Morten Hampenberg Remix) – When Saints Go Machine
18 Heartbeat (Scumfrog Remix) – Annie
19 Crying Out Your Name (Promise Land Remix) – Loreen
20 Let Me Know (Joey Negro's Destination Boogie Club Mix) – Róisín Murphy
21 Obsession (I Love You) [Rogue Traders Denim Tribute Mix] – Amiel
22 Last Dance (Reeva & Black Remix) – Avicii
23 Rock Steady (MSTRKRFT Mix Edition) – All Saints
24 Black Heart (Wookie Radio Edit) – StooShe
25 Comatose (Ben Neill & Fred Jorio Vocal Extended Mix) – Lisahall
26 From My Heart to Yours (Mac Project Club Mix) – Laura Izibor
27 Good Time (Antony Reale & Funky Junction Remix) – Leela James
28 Ain't Leavin Without You (Esquire Dub Mix) – Jaheim
29 Please Please Please (Young Hollywood) [Smitty & Gabriel D. Vine Remix] – Head Automatica
30 Whirring (Innerpartysystem Remix) – The Joy Formidable
31 Losing (Just Kiddin Remix) – Becky Hill
32 Cool Kids (RAC Mix) – Echosmith
33 Me & U (Roc & Soul Club Mix) – Cassie
34 Where Have All the Cowboys Gone? (E-Team Drugstore Cowboy Mix) – Paula Cole
35 I'm Not In Love (DJ Dan Remix) – Olive
36 Without You (Sergio Fernandez Dub Mix) – Y'akoto
37 I Wanna Be the Only One (SPS Cained Mix) [feat. BeBe Winans] – Eternal
38 Cat & Mouse (Ian Nieman Extended Mix) – Nikki & Rich
39 Full Moon (Robbie Rivera Freeze Mix) – Brandy
Скачать mp3 этого исполнителя. ВСЕ полные альбомы + хиты 2019 Совершенно бесплатно!
Скачать VA-Dance Pop Party (2019) mp3 бесплатно:
1.
Скачать/Download VA-Dance Pop Party (2019)
Mp3passion.net Facebook.com Vkontakte.ru
Информация
Посетители, находящиеся в группе Guest, не могут оставлять комментарии к данной публикации.
Уважаемый посетитель, Вы зашли на сайт как незарегистрированный пользователь.
Мы рекомендуем Вам зарегистрироваться либо войти на сайт под своим именем.