Laura Marling - Semper Femina (2017)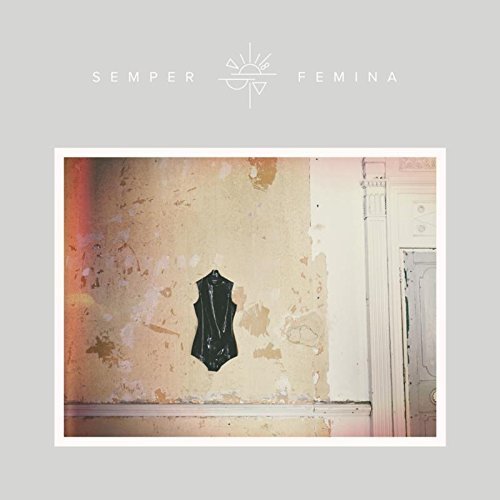 Artist
: Laura Marling
Title Of Album
: Semper Femina
Year Of Release
: 2017
Label (Catalog#)
: More Alarming [LC 30596]
Country
: England
Genre
: Folk, Jazz, Indie Pop, Alternative, Singer-Songwriter
Quality
: FLAC (*tracks +.cue,log,scans)
Bitrate
: Lossless
Time
: 42:20
Full Size
: 287 mb
WebSite
:
Album Preview
Semper Femina, a Latin phrase borrowed from Virgil translating roughly to "always a woman," was tattooed on Laura Marling's body long before it became the title of her sixth album. Like her adopted motto, this striking set gives the impression of a concept that was left to simmer a while before revealing itself in song. Initially intended as an exercise in writing about women from a male's perspective, Marling soon found that the feelings she was expressing were, in reality, her own, and Semper Femina became the work of a woman writing intimately about women. Crafted in her adopted home of Los Angeles and produced by Blake Mills (Alabama Shakes, Jim James), it's a wonder of musical subtlety, backing off from the cinematic electric desert-scapes of 2015's Short Movie and approaching the acoustic delicacy of earlier albums from a newfound perspective. A classic confessional songwriter, the British expat has found here the perfect balance of wounded introspection and confident observation, getting to the core of the matter with poetic candor on standouts like "The Valley" and the masterful "Next Time," the latter of which is easily one of the strongest cuts of her career. As with much of Marling's work, especially during her California period, the ghost of Joni Mitchell -- another transplanted flower who bloomed in Laurel Canyon -- can be heard on the richly melodic yet beautifully sparse fingerpicked ballad "Noell." Elsewhere, Marling's bluesy half-spoken incantations propel smart slow-burners like "Wild Fire" and album-closer "Nothing Not Nearly," whose unique coda quotes Bach's iconic "Cello Suite No. 1" before literally closing the studio door and fading out to birdsong. Having entered the limelight early, the 27-year-old singer/songwriter has now settled into a comfortable groove to on this finely honed career highlight.
TRACKLIST:
1. Soothing (04:16)
2. The Valley (05:40)
3. Wild Fire (04:50)
4. Don't Pass Me By (05:09)
5. Always This Way (04:33)
6. Wild Once (04:22)
7. Next Time (04:01)
8. Nouel (04:53)
9. Nothing, Not Nearly (04:31)
Скачать mp3 этого исполнителя. ВСЕ полные альбомы + хиты 2019 Совершенно бесплатно!
Скачать Laura Marling - Semper Femina (2017) mp3 бесплатно:
Mp3passion.net Facebook.com Vkontakte.ru
Информация
Посетители, находящиеся в группе Guest, не могут оставлять комментарии к данной публикации.
Уважаемый посетитель, Вы зашли на сайт как незарегистрированный пользователь.
Мы рекомендуем Вам зарегистрироваться либо войти на сайт под своим именем.