Julia Hülsmann Trio - Imprint (2011)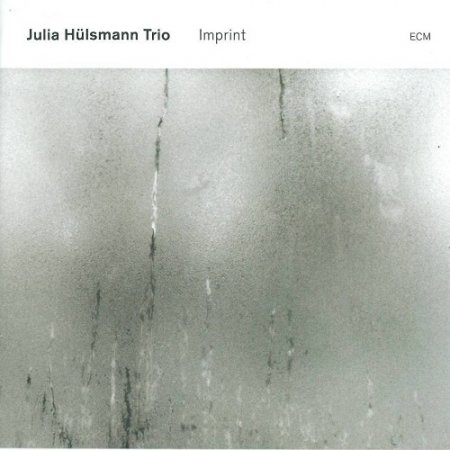 Artist
: Julia Hülsmann Trio
Title Of Album
: Imprint
Year Of Release
:
21 February, 2011Label
: ECM Records
Genre
: Jazz
Quality
: FLAC (Tracks,log,full scans)|MP3
Bitrate
: lossless | 320kbps
Total Size
: 357 mb/146 mb
*RE-UP
TRACKLIST
1. Rond Point
2. Grand Canyon
3. A Light Left On
4. Juni
5. Storm In A Teacup
6. (Go And Open) The Door
7. Kauf dir einen bunten Luftballon
8. Ritual
9. Lulu's Paradise
10. Ulmenwall
11. Zahlen bitte
12. Who's Next
Personnel
Julia Hülsmann (piano)
Marc Muellbauer (double-bass)
Heinrich Köbberling (drums)
Imprint
is the second ECM album by Germany's
Julia Hülsmann Trio
, and a follow-up to the critically-lauded The End of a Summer, the group's ECM debut released in 2008. Both as a player and writer Hülsmann conveys a sense of poetic compression. Her themes stand out in stark relief, as if stamped or printed into the surrounding improvisation, and are highly memorable. She says: "My music is all about melody. It's that simple"
This is a group with a strong identity of its own, developed steadily since the trio's founding in 1997. Hülsmann's well-crafted melodies – drawing inspiration from classical music and pop as well as the jazz tradition – establish the atmospheric climate of the music. Bassist Marc Muellbauer and drummer Heinrich Köbberling also write for the band, the pieces they bring in adher to Hülsman's emphasis on the centrality of melody
Their communicative power has been felt especially in Germany, where the group has a strong following. Their pre-ECM 2001 album "Scattering Poems" sold more than 10,000 copies in Germany and won them a German Jazz Award. Subsequent exposure on ECM has brought the trio's music to the world.
Скачать mp3 этого исполнителя. ВСЕ полные альбомы + хиты 2019 Совершенно бесплатно!
Скачать Julia Hülsmann Trio - Imprint (2011) mp3 бесплатно:
Mp3passion.net Facebook.com Vkontakte.ru
Информация
Посетители, находящиеся в группе Guest, не могут оставлять комментарии к данной публикации.
Уважаемый посетитель, Вы зашли на сайт как незарегистрированный пользователь.
Мы рекомендуем Вам зарегистрироваться либо войти на сайт под своим именем.