The Dave Brubeck Quartet and Paul Desmond - Stardust (1990)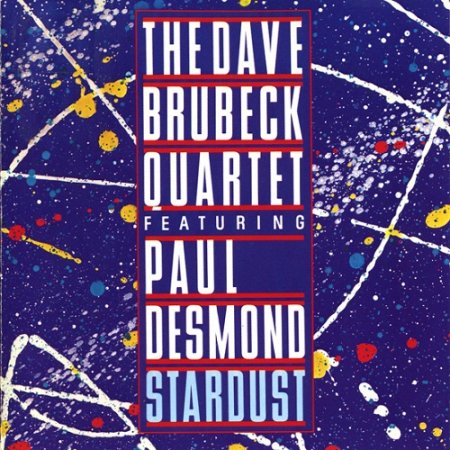 Artist
: The Dave Brubeck Quartet and Paul Desmond
Title Of Album
: Stardust
Year Of Release
: 1990
Label
: Fantasy
Genre
: Jazz
Quality
: APE (Img,cue,log,scans)|MP3
Bitrate
: lossless | 320kbps
Total Time
: 68:16 min
Total Size
: 310 mb/165 mb
*RE-UP
TRACKLIST
01. Mam'selle
02. Stardust
03. Frenesi
04. Me And My Shadow
05. At A Perfume Counter
06. Crazy Chris
07. A Foggy Day
08. Somebody Loves Me
09. Lyons Busy
10. Look For The Silver Lining
11. Stardust
12. At A Perfume Counter
13. Alice In Wonderland
14. All The Things You Are
15. Lulu's Back In Town
16. My Romance
17. Just One Of Those Things
Dave Brubeck Quartet
: Dave Brubeck (piano); Paul Desmond (alto saxophone); Fred Dutton (bassoon, bass); Wyatt "Bull" Ruther, Norm Bates (bass); Herb Barman, Lloyd Davis, Joe Dodge (drums).
This CD features the Dave Brubeck Quartet in its early days. Although the dates are unaccountably left off of this two-fer, most of the music is from 1951-52 and features such short-term sidemen as bassists Norm Bates, Fred Dutton (who doubled on bassoon) and Wyatt "Bull" Reuther and drummers Herb Barman and Lloyd Davis in addition to pianist Brubeck and altoist Paul Desmond. Highlights include "Crazy Chris," "Lyons Busy," "Look for the Silver Lining" and "Alice in Wonderland." Two later selections ("Stardust" and a 14-1/2-minute version of "At a Perfume Counter") are from 1954-55 when the personnel stabilized with bassist Bob Bates and drummer Joe Dodge.
~ Scott Yanow
Скачать mp3 этого исполнителя. ВСЕ полные альбомы + хиты 2019 Совершенно бесплатно!
Скачать The Dave Brubeck Quartet and Paul Desmond - Stardust (1990) mp3 бесплатно:
Mp3passion.net Facebook.com Vkontakte.ru
Информация
Посетители, находящиеся в группе Guest, не могут оставлять комментарии к данной публикации.
Уважаемый посетитель, Вы зашли на сайт как незарегистрированный пользователь.
Мы рекомендуем Вам зарегистрироваться либо войти на сайт под своим именем.