VA - Top 200 Music Videos Collection (2017)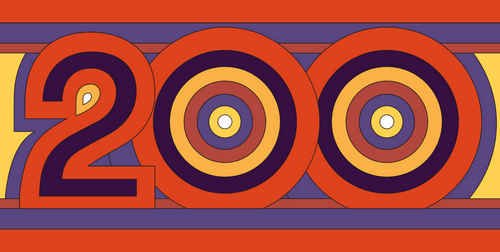 Artist
: Various Artists
Title Of Album
: Top 200 Music Videos Collection
Year Of Release
: 2017
Genre
: Pop, R&B, Indie, Rock, Hip-Hop, Electronic
Video
: WEB-DL / H264 / Mp4 / 1920x1080 / 4200-1700 Kbps
Audio
: AAC / 2 ch / 44100 Kbps / 125 Kbps
Time
: 200 Videos
Total Size
: 14 gb
WebSite
:
Album Preview
TRACKLIST:

Part 1
Te Lo Meto Yo - Bad Bunny Arcangel Farruko Lary Over Tempo
3 Peg Sharry Mann (Full Video) Mista Baaz Parmish Verma Latest Punjabi Songs 2016 T-Series
05. El Amante - Nicky Jam (Video Oficial) (Album F'nix)
10. ¥engo Flow - Hoy ft. Bad Bunny [Official Audio]
17 A¤os (Concierto Sinf¢nico Cumbia Fuzion)
2 Chainz - Good Drank ft. Gucci Mane, Quavo
6LACK - Free (Official Video)
A Boogie Wit Da Hoodie - Drowning (WATER) ft Kodak Black [Official Audio]
Alejandro Fern ndez - S' Que Te Duele ft. Morat
Alex Aiono - Work The Middle
alt-J - 3WW (Official Audio)
Andra - Lie To Me
Arcangel - Me Acostumbre ft. Bad Bunny [Official Video]
Arc ngel y De La Ghetto - M s Que Ayer [Official Video]
Ariana Grande - Everyday ft. Future
Artists Of Then, Now & Forever - Forever Country
August Alsina - Wait
Bad & Boujee feat Lil Uzi Vert
Bad Baby crying and learn colors Colorful Kinder Joy Peppa pig Finger Family Song Collection
Bad Bunny - Soy Peor (Video oficial)
Banda Los Recoditos - Me Est Tirando El Rollo
BANDA MS - ES TUYO MI AMOR (LETRA)
Bebe Rexha - I Got You [Official Music Video]
Beyonc' - Formation
Bibi Bourelly - Ballin (Official Music Video)
Big Baby D.R.A.M. - Broccoli feat. Lil Yachty (Official Music Video)
Big Sean - Bounce Back
BIGBANG - `LAST DANCE' M V
Blake Shelton - Every Time I Hear That Song (Official Music Video)
Brantley Gilbert - The Weekend
Brett Eldredge - Somethin' I'm Good At (Official Music Video)
Brett Young - In Case You Didn't Know
Britney Spears - Slumber Party ft. Tinashe
Bruno Mars - That's What I Like [Official Video]
Bryson Tiller - Let Me Explain (Audio)
By Design
Caile (Video Oficial) - Bad Bunny X Bryant Myers X Zion X De La Ghetto X Revol
Cali Y El Dandee - Lumbra ft. Shaggy
Calibre 50 - Siempre Te Voy A Querer
Calvin Harris - Slide (Audio Preview) ft. Frank Ocean & Migos
Carlos Vives - Al Filo de Tu Amor (Official Video)
Carrie Underwood - Dirty Laundry
Charlie Puth - We Don't Talk Anymore (feat. Selena Gomez) [Official Video]
Childish Gambino - Redbone (Official Audio)
Chris Brown - Party (Official Video) ft. Gucci Mane, Usher
Christian Nodal - Adi¢s Amor
Clean Bandit - Rockabye ft. Sean Paul & Anne-Marie [Official Video]
CNCO - Reggaet¢n Lento (Bailemos)
Coldplay - Hypnotisedÿ(Official Lyric Video)
Dan + Shay - When I Pray For You (Official Music Video)
Davido - If
Depeche Mode - Where's the Revolution
Dhaakad - Dangal Aamir Khan Pritam Amitabh Bhattacharya Raftaar
Diamond Platnumz - Marry You ft. Ne-Yo
Dierks Bentley - Black
DJ ESCO - Too Much Sauce ft. Future, Lil Uzi Vert
DJ Mustard - Ridin' Around ft. Nipsey Hussle, RJ
DJ Snake - Let Me Love You ft. Justin Bieber
Do You Mind
Don Omar, Zion & Lennox - Te Quiero Pa'Mi
Dreezy - Wasted
Dustin Lynch - Small Town Boy (Official Audio)
Ed Sheeran - Shape of You [Official Video]
Enrique Iglesias - SUBEME LA RADIO (Official Video) ft. Descemer Bueno, Zion & Lennox
Fabolous - Goyard Bag ft. Lil Uzi Vert
Farruko - Don't Let Go (Official Video)
Farruko - More Money, More Problems [Official Music Video]
Father Stretch My Hands Pt. 1
Fleet Foxes - Third of May Odaigahara (Lyric Video)
Florida Georgia Line - God, Your Mama, And Me ft. Backstreet Boys
Future - Draco

Part 2
G-Eazy & Kehlani - Good Life (from The Fate of the Furious The Album) [MUSIC VIDEO]
Get Back Up Again
GoldLink - Crew ft. Brent Faiyaz, Shy Glizzy
Grimes ft. Janelle Mon e - Venus Fly (Official Video)
Gucci Mane Both feat. Drake [Official Audio]
Hailee Steinfeld, Grey - Starving ft. Zedd
Hair Up - Justin Timberlake, Gwen Stefani & Ron Funches Trolls (Original Motion Picture Soundtrack)
Heavy (Official Lyric Video) - Linkin Park (feat. Kiiara)
Home Free - How Great Thou Art
Idols Become Rivals
Imagine Dragons - Believer (Audio)
J Alvarez - Haters (Remix) ft. Bad Bunny, Almighty
J. Balvin - Si Tu Novio Te Deja Sola ft. Bad Bunny
James Arthur - Say You Won't Let Go
Jason Aldean - Any Ol' Barstool
Jason Derulo - Swalla (feat. Nicki Minaj & Ty Dolla $ign) (Official Music Video)
Jemaine Clement - Shiny (From Moana )
Jeremih - I Think Of You (Audio) ft. Chris Brown, Big Sean
Jidenna - Bambi
John Legend - Love Me Now
John Mayer - Moving On and Getting Over (Audio)
Jon Pardi - Dirt On My Boots
Juicy J - Ain't Nothing ft. Wiz Khalifa, Ty Dolla $ign
Julia Michaels - Issues
Juli¢n Alvarez Y Su Norte¤o Banda - Afuera Est Lloviendo
Justin Moore - Somebody Else Will
Justin Quiles - Crecia ft. Bad Bunny & Almighty [Official Video]
Kaatru Veliyidai - Azhagiye Lyric Mani Ratnam A.R.Rahman Karthi
Kane Brown - What Ifs (Audio) ft. Lauren Alaina
Katy Perry - Chained To The Rhythm (Official) ft. Skip Marley
Keith Urban - The Fighter ft. Carrie Underwood
Kevin Gates - Time For That [Official Music Video]
Keyshia Cole - You ft. Remy Ma, French Montana
Khalid - Saved (Audio)
Kodak Black - Tunnel Vision [Official Music Video]
Kygo, Selena Gomez - It Ain't Me (with Selena Gomez) (Audio)
KYLE - iSpy (feat. Lil Yachty) [Lyric Video]
La Rompe Corazones - Daddy Yankee Ft Ozuna (Lyric Video)
Lady Antebellum - You Look Good
Lady Gaga - Million Reasons
Lana Del Rey - Love
Lecrae - Blessings (Lyric Video) ft. Ty Dolla $ign
Lil Uzi Vert - Ps & Qs [Official Music Video]
Lil Yachty - Shoot Out The Roof
Little Big Town - Better Man
Little Mix - Touch (Official Video)
Lorde - Green Light
Luis Fonsi - Despacito ft. Daddy Yankee
Luke Bryan - Fast
Luke Combs - Hurricane
Mac Miller - My Favorite Part (feat. Ariana Grande)
Machine Gun Kelly, Camila Cabello - Bad Things
MACKLEMORE - DRUG DEALER (FEAT. ARIANA DEBOO) OFFICIAL MUSIC VIDEO
MADEINTYO - Skateboard P (Remix) Ft. Big Sean (OFFICIAL VIDEO)
Major Lazer - Run Up (feat. PARTYNEXTDOOR & Nicki Minaj) (Official Lyric Video)
Maluma - Cuatro Babys (Official Video) ft. Noriel, Bryant Myers, Juhn
Mannerless Majnu Running Shaadi Sukanya Purkayastha Taapsee Pannu Amit Sadh
Mariah Carey - I Don't ft. YG
Marian Hill - Down
Maroon 5 - Cold ft. Future
Mary J. Blige - U + Me (Love Lesson) (Audio)
Meek Mill - Litty feat. Tory Lanez [Official Audio]
MercyMe - Even If (Official Lyric Video)
Michael Bubl' - I Believe in You [OFFICIAL MUSIC VIDEO]
Michael Jackson - Bad (Official Video) [this video is 640x480]
Migos - Bad and Boujee ft Lil Uzi Vert [Official Video]
Mike WiLL Made-It - Gucci On My ft. 21 Savage, YG, Migos
Miranda Lambert - We Should Be Friends
Missy Elliott - I'm Better ft. Lamb [Official Video]
Motionless In White - Eternally Yours
NAV - Some Way ft. The Weeknd
Nicki Minaj, Drake, Lil Wayne - No Frauds (Audio)
Noah Cyrus - Make Me (Cry) ft. Labrinth
OK Go - The One Moment - Official Video
Omarion - Distance [Official Music Video]
OneRepublic - Let's Hurt Tonight

Part 3
P-Square - Away [Official Video]
Pa Ti - Bad Bunny x Bryant Myers (Video Oficial)
PIKOTARO - PPAP (Pen Pineapple Apple Pen) (Long Version) [Official Video]
Pitbull & J Balvin - Hey Ma ft Camila Cabello (Spanish Version The Fate of the Furious The Album)
Play-N-Skillz - Si Una Vez (If I Once)[Official Video] ft. Wisin, Frankie J, Leslie Grace
PnB Rock - Selfish [Official Music Video]
Post Malone - Congratulations ft. Quavo
Prince Royce, Shakira - Deja vu (Audio)
Punto G Remix Video Oficial - Brytiago x Darell, Arcangel, Farruko, De La Ghetto Y ¥engo Flow
Rae Sremmurd - Black Beatles ft. Gucci Mane
Rascal Flatts - Yours If You Want It
Reba McEntire - Back To God
Ricardo Arjona - Ella (Official Video)
Rick Ross - I Think She Like Me ft. Ty Dolla $ign
Ricky Martin - Vente Pa' Ca (Official Video) ft. Maluma
Romeo Santos - H'roe Favorito (Official Video)
Russ - Aint Nobody Takin My Baby (Official Video)
Sabrina Carpenter - Thumbs (Official Video)
Sam Hunt - Body Like A Back Road (Audio)
Sean Paul - No Lie ft. Dua Lipa
Sebasti n Yatra - Alguien Rob¢ ft. Wisin, Nacho
Seether - Let You Down
Shakira - Chantaje (Official video) ft. Maluma
Shawn Mendes - Treat You Better
Sia - Never Give Up (from the Lion Soundtrack) [Lyric Video]
Sia - The Greatest
Skillet -"Stars" (The Shack Version) [Official Music Video]
Skrillex & Rick Ross - Purple Lamborghini [Official Video]
Starley - Call On Me (Ryan Riback Remix)
Sucker for Pain - Lil Wayne, Wiz Khalifa & Imagine Dragons w Logic & Ty Dolla $ign ft X Ambassadors
Rae Sremmurd - Swang
Tamma Tamma Again Varun , Alia Bappi L, Anuradha P Tanishk, Badshah Badrinath Ki Dulhania
Tech N9ne - Erbody But Me ft. Krizz Kaliko, Bizzy
The Chainsmokers & Coldplay - Something Just Like This (Lyric)
The Lumineers - Sleep On The Floor
The Weeknd - Reminder
Thomas Rhett - Star Of The Show
Tinashe - Company
TobyMac - Love Broke Thru
Trace Adkins - Still a Soldier (Lyric Video)
Train - Play That Song (Official Video)
Travis Scott - beibs in the trap ft. NAV
Trey Songz - Nobody Else But You [Official Music Video]
twenty one pilots Heathens (from Suicide Squad The Album) [OFFICIAL VIDEO]
TWICE - KNOCK KNOCK M V
Wale - Running Back (feat. Lil Wayne) [OFFICIAL MUSIC VIDEO]
YG - Why You Always Hatin ft. Drake, Kamaiyah
Yo Gotti - 81
Young Thug - Wyclef Jean [Official Video]
Zac Brown Band - My Old Man (Lyric Video)
Zay Hilfigerrr & Zayion McCall - Juju On That Beat (Official Music Video).mp4
ZAYN, Taylor Swift - I Don't Wanna Live Forever (Fifty Shades Darker)
Zedd, Alessia Cara - Stay (Lyric Video)



Скачать mp3 этого исполнителя. ВСЕ полные альбомы + хиты 2017 Совершенно бесплатно!
Скачать VA - Top 200 Music Videos Collection (2017) mp3 бесплатно:
Mp3passion.net Facebook.com Vkontakte.ru
Уважаемый посетитель, Вы зашли на сайт как незарегистрированный пользователь.
Мы рекомендуем Вам зарегистрироваться либо войти на сайт под своим именем.
Информация
Посетители, находящиеся в группе Guest, не могут оставлять комментарии к данной публикации.