VA - Doing It In Lagos: Boogie Pop & Disco In 1980s Nigeria (2016) [Hi-Res]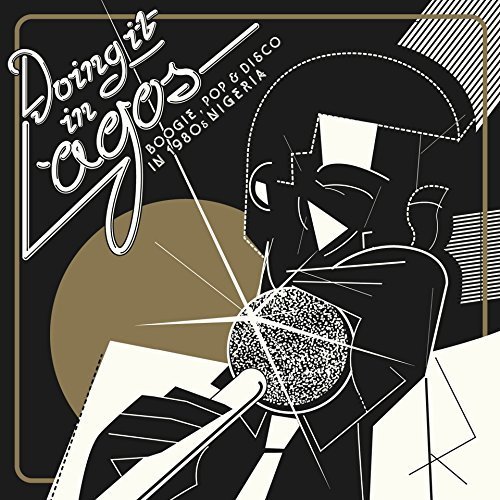 Artist
: Various Artists
Title Of Album
: Doing It In Lagos: Boogie Pop & Disco In 1980s Nigeria
Year Of Release
: 2016
Label (Catalog#)
: Soundway [SNDWLP087]
Genre
: Funk, Soul, Pop, Disco, World
Quality
: FLAC (tracks,vinyl)
Bitrate
: Lossless [192kHz/24bit]
Time
: 1:47:06
Full Size
: 3.54 gb
WebSite
:
Album Preview
Triple 180gm vinyl LP pressing in gatefold jacket with bonus seven inch single including an exclusive edit. 2016 release. Soundway Records present a compilation of rare and mostly unavailable tracks from the slick and sassy world of Nigerian pop music and club culture of the early 1980s. Buoyed by an explosive oil boom and a return to democracy after a series of military dictatorships, Nigeria's economy in the years of the early '80's was mirrored by it's recording industry as countless young artists and groups hit the airwaves and dancefloors of the capital and beyond. It was a glossy, brash new form of pop music born out of ashes of late 1970s disco and funk and, just as in America, was the soundtrack to a new generation for whom money, style and flirtation trumped the overblown psychedelia of the previous decade. Eager to sound as American as possible with no hint of the fervor for afro-beat, afro-rock and afro-centric thinking that the 1970s had thrown up, a new generation of young artists and performers turned their backs on their cultural roots in music and sought a new kind of stardom and fame firmly connected to the glossy, snazzy world of the 1980s that was erupting in the USA and Europe. The 1970s flares and Cuban heels began to disappear, in their place came sleek suits, rolled-up sleeves, bow-ties, jumpsuits, leather jackets, greased hair and a firm nod in the stylistic direction of Michael Jackson. Many of the original albums these tracks are taken from fetch insane prices online due to their rarity and so it's with great pleasure that we present a selection here that evokes a golden boom time in Nigerian music history. It's perhaps not for the purists who think they know what African music should sound like but hey, relax... this music should make you make move, make you smile, (hopefully make some of you reminisce over your youth)... it's what it was made for.
TRACKLIST:
1. Hotline - Fella's Doing It in Lagos 5:37
2. Peter Abdul - Don't You Know 3:45
3. Steve Monite - Only You 6:21
4. Oby Onyioha - Enjoy Your Life 6:17
5. Kio Amachree - Ivory 5:10
6. Livy Ekemezie - Holiday Action 5:12
7. Willy Roy - Don't Give Up 6:37
8. Danny Offia & The Friks - Funk with Me 5:22
9. Rick Asikpo & Afro Fusion - Too Hot 5:16
10. Terry Mackson - Distant Lover 5:33
11. Ofege - Burning Jungle 3:21
12. Mike Umoh - Shake Your Body 6:16
13. Burnis Moleme - Where Is the Answer 7:00
14. Sony Enang - Don't Stop That Music 5:13
15. Veno - Groove I Like 3:38
16. Godfrey Odili - Let's Do More Music 7:39
17. Tobey Foreh - Ore Mi 5:44
18. Gboyega Adelaja - Colourful Environment 5:21
19. Lexy Mella - On the Air (Frankie Francis Edit) 5:32
20. Nkono Teles - Be My Lady (Mix) 4:27
Скачать mp3 этого исполнителя. ВСЕ полные альбомы + хиты 2019 Совершенно бесплатно!
Скачать VA - Doing It In Lagos: Boogie Pop & Disco In 1980s Nigeria (2016) [Hi-Res] mp3 бесплатно:
Mp3passion.net Facebook.com Vkontakte.ru
Информация
Посетители, находящиеся в группе Guest, не могут оставлять комментарии к данной публикации.
Уважаемый посетитель, Вы зашли на сайт как незарегистрированный пользователь.
Мы рекомендуем Вам зарегистрироваться либо войти на сайт под своим именем.