Cream - Wheels of Fire [HDtracks] (2014)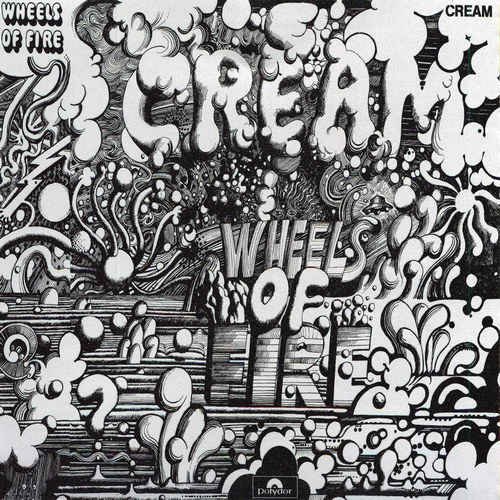 Artist
: Cream
Title Of Album
: Wheels of Fire
Year Of Release
: 2014 [1968]
Label
: Polydor Records
Country
: England
Genre
: Rock, Blues Rock, Psychedelic Rock
Quality
: Mp3 / FLAC (tracks)
Bitrate
: 320 kbps / Lossless [192kHz/24bit]
Time
: 1:23:46
Full Size
: 208 mb / 3.91 gb
WebSite
:
Album Preview
Transfers and Mastering by Seth Foster at Sterling Sound, NYC

All digital files were mastered directly from the original analogue tapes using a custom-made analog transferring console and native hi resolution digital converters.
Tape research and remastering supervision by Bill Levenson

Wheels of Fire was released in August of 1968 and was comprised of a studio album and a live album. It was the first platinum-selling double album and reached #3 in the UK and #1 in the United States. The album was produced by Felix Pappalardi and the live album was recorded at shows played at San Francisco's Winterland Ballroom and The Fillmore.

Recorded in July, August 1967 at IBC Studios, London
September – October 1967, January – February, June 1968 at Atlantic Studios, New York
8 and 10 March 1968 at Winterland Ballroom, San Francisco, California
7 March 1968 at The Fillmore, San Francisco
TRACKLIST:
01. White Room
02. Sitting On Top Of The World
03. Passing The Time
04. As You Said
05. Pressed Rat And Warthog
06. Politician
07. Those Were The Days
08. Born Under A Bad Sign
09. Deserted Cities Of The Heart
10. Anyone For Tennis
11. Crossroads (Live)
12. Spoonful (Live)
13. Traintime (Live)
14. Toad (Live)
Personnel:
Jack Bruce – vocals, lead vocals, bass, cello, harmonica, calliope, acoustic guitar, recorder
Ginger Baker – drums, percussion, bells, glockenspiel, timpani, spoken word on "Pressed Rat and Warthog"
Eric Clapton – guitar, vocals
Felix Pappalardi – viola, bells, organ, trumpet, tonette
Tom Dowd – recording engineer on disc one
Adrian Barber – recording engineer on disc one, re-mix engineer on disc two
Joseph M. Palmaccio – digital remastering
Martin Sharp – art
Jim Marshall – photography
Скачать mp3 этого исполнителя. ВСЕ полные альбомы + хиты 2019 Совершенно бесплатно!
Скачать Cream - Wheels of Fire [HDtracks] (2014) mp3 бесплатно:
Новость отредактировал artmuss - 12 декабря 2016
Причина: Re-Up
Mp3passion.net Facebook.com Vkontakte.ru
Информация
Посетители, находящиеся в группе Guest, не могут оставлять комментарии к данной публикации.
Уважаемый посетитель, Вы зашли на сайт как незарегистрированный пользователь.
Мы рекомендуем Вам зарегистрироваться либо войти на сайт под своим именем.