VA - Audiophile Female Vocal - Voices Of Love (2012)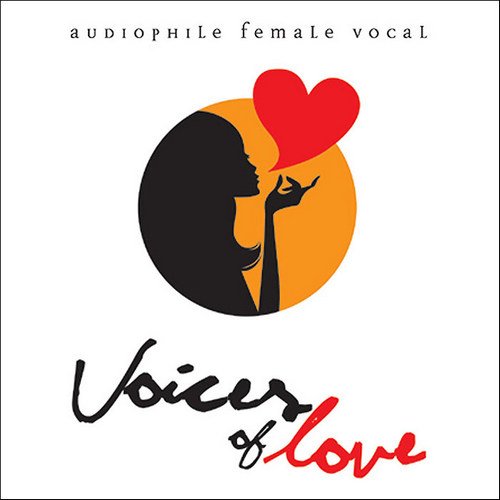 Artist
: Various Artists
Title Of Album
: Audiophile Female Vocal - Voices Of Love
Year Of Release
: 2012
Label
: Evosound [EVSA068]
Genre
: Vocal Jazz, Female Vocal, Pop Vocal
Total Time
: 64:41 min
Format
: Mp3 / FLAC (tracks)
Quality
: CBR 320 kbps / Lossless
Total Size
: 155 mb / 375 mb
Would you fancy a crystal clear sound with pretty female voices in one package? "Voice of Love" compilation album is a right choice to brighten your day. Fifteen singers, specialist for audiophile recording will offer you a comfortable atmosphere wherever you are. We all know, an audiophile CD can produce high quality sound that similar to live music performance, as if they are singing right beside you. To enjoy its clarity at best you should play the CD in high-end audio stereo set or preferential playback components like turntables, amplifiers, electrostatic speakers, and other equipments. Then, just a moment you'll find the distinction in quality with ordinary CD.
TRACKLIST:
01. Susan Wong — When You Say Nothing At All [4:08]
02. Julienne Taylor — I Know I Loved You [3:43]
03. Katie Melua — I Cried For You [3:38]
04. Chantal Chamberland — How Deep Is Your Love [3:52]
05. Cheryl Bentyne — Don't Know Why [4:34]
06. Stacey Kent — You're Got a Friend [4:20]
07. Clare Teal — Chasing Cars [4:52]
08. Emi Fujita — Wishes [4:00]
09. Olivia Ong — Sometimes When We Touch [4:07]
10. Ann Sally — I Wish You Love [4:18]
11. Chlara — Stuck On You [3:52]
12. Dana Sedgwick — I Can't Make You Love Me [5:16]
13. Mikaela Kahn — Autumn Leaves [5:07]
14. Woong San — Yesterday [4:27]
15. Carol Kidd — When I Dream [4:26]
Скачать mp3 этого исполнителя. ВСЕ полные альбомы + хиты 2019 Совершенно бесплатно!
Скачать VA - Audiophile Female Vocal - Voices Of Love (2012) mp3 бесплатно:
Mp3passion.net Facebook.com Vkontakte.ru
Информация
Посетители, находящиеся в группе Guest, не могут оставлять комментарии к данной публикации.
Уважаемый посетитель, Вы зашли на сайт как незарегистрированный пользователь.
Мы рекомендуем Вам зарегистрироваться либо войти на сайт под своим именем.