Ronnie Spector - The Very Best Of Ronnie Spector (2015)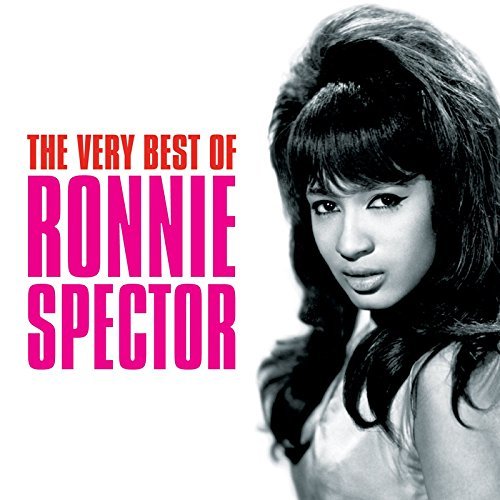 Artist
: Ronnie Spector
Title Of Album
: The Very Best Of Ronnie Spector
Year Of Release
: 2015
Label (Catalog#)
: Sony Music [88875166582]
Country
: United States
Genre
: Pop Rock, Soul, Vocal
Quality
: FLAC (tracks)
Bitrate
: Lossless
Time
: 67:59
Full Size
: 379 mb
Ronnie Spector may not have been the best vocalist to emerge from Phil Spector's stable of stars in the '60s, but no one else sounded quite as passionate and convincing as they sang his pocket-sized symphonies of teenage love and angst. (Phil himself was impressed enough that he married her.) Ronnie's hits with the Ronettes were easily her best-known work, but long after the group parted ways and she split with Phil Spector, she remained a great rock & roll singer capable of making outstanding records. Playlist: The Very Best of Ronnie Spector is a 14-track collection that leads off with nine classic tunes from the Ronettes -- among them the incredible "Be My Baby," "Walkin' in the Rain," and "Baby, I Love You" -- before moving on to some lesser-known collectors' items from her solo years, including "Try Some, Buy Some" (written for Ronnie by George Harrison), "Say Goodbye to Hollywood" (a cover of the Billy Joel hit featuring backing by Bruce Springsteen & the E-Street Band), and a striking version of Johnny Thunders' "You Can't Put Your Arms Around a Memory," with background vocals from Joey Ramone. Running through 14 songs in 47 minutes, Playlist: The Very Best of Ronnie Spector is a long way from the career-inclusive anthology this rock & roll survivor and force of nature deserves, but at the very least, it offers some examples of the great records Ronnie made after her days with the Ronettes, and despite being skimpy, this is a highly enjoyable collection, and the last five tracks will be an eye opener for people who think Ronnie folded her tent when the girl group era ended.
TRACKLIST:
01 The Ronettes - The Ronettes - Do I Love You 2:56
02 Veronica - So Young 2:36
03 The Ronettes - You Baby 2:56
04 The Ronettes - Baby, I Love You 2:52
05 The Ronettes - Walking In The Rain 3:17
06 The Ronettes - (The Best Part Of) Breaking Up 3:05
07 The Ronettes - Be My Baby 2:41
08 The Ronettes - I Can Hear Music 3:17
09 The Ronettes - Paradise 3:39
10 Ronnie Spector - Try Some, Buy Some 4:12
11 Ronnie Spector And The Ronettes - Lover, Lover 2:27
12 Southside Johnny And The Asbury Jukes With Ronnie Spector - You Mean So Much To Me (Live) 4:18
13 Ronnie Spector And The E Street Band - Baby Please Don't Go 4:03
14 Ronnie Spector And The E Street Band - Say Goodbye To Hollywood 3:12
15 Ronnie Spector - Love On A Rooftop 4:59
16 Ronnie Spector - Something's Gonna Happen 2:59
17 Ronnie Spector - You Can't Put Your Arms Around A Memory 3:56
18 Ronnie Spector - All I Want 4:54
19 Ronnie Spector - Farewell To A Sex Symbol 5:31
Скачать mp3 этого исполнителя. ВСЕ полные альбомы + хиты 2019 Совершенно бесплатно!
Скачать Ronnie Spector - The Very Best Of Ronnie Spector (2015) mp3 бесплатно:
Новость отредактировал artmuss - 17 октября 2016
Причина: Re-Up
Mp3passion.net Facebook.com Vkontakte.ru
Информация
Посетители, находящиеся в группе Guest, не могут оставлять комментарии к данной публикации.
Уважаемый посетитель, Вы зашли на сайт как незарегистрированный пользователь.
Мы рекомендуем Вам зарегистрироваться либо войти на сайт под своим именем.