Tom Petty & The Heartbreakers - Long After Dark [HDTracks] (2015)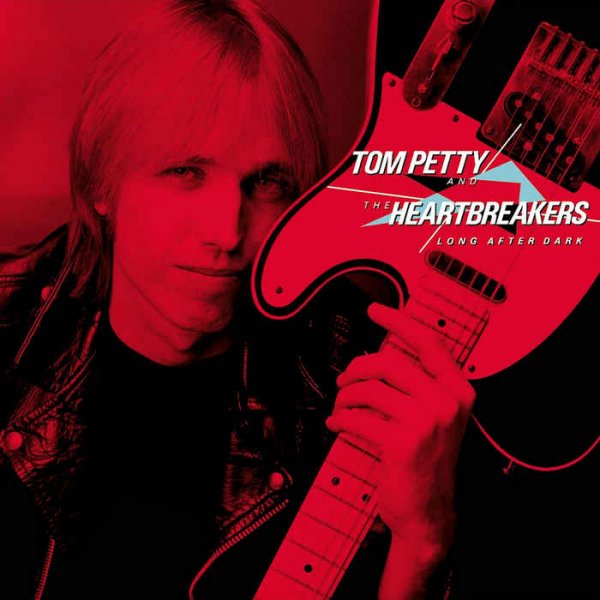 Artist
: Tom Petty & The Heartbreakers
Title Of Album
: Long After Dark
Year Of Release
: 2015 [1982]
Label
: Geffen Records
Genre
: Heartland Rock
Quality
: Mp3 / FLAC (tracks)
Bitrate
: 320kbps / Lossless [44.1kHz/16bit / 96kHz/24bit]
Time
: 37:44 min
Full Size
: 101 mb / 250 mb / 922 mb
The Heartbreakers' fifth album was also the first to feature Howie Epstein on bass. This album was produced by Tom Petty and Jimmy Iovine and was recorded at four different studios: Record Plant in Hollywood, CA, Wally Heider's in Hollywood, CA, Crystal in Hollywood, CA and Rumbo Studios in Canoga Park, CA. "You Got Lucky" and "Change of Heart" were released as singles.
TRACKLIST:
"One Story Town" (Tom Petty) – 3:06
"You Got Lucky" (Petty, Mike Campbell) – 3:37
"Deliver Me" (Petty) – 3:28
"Change of Heart" (Petty) – 3:18
"Finding Out" (Petty, Campbell) – 3:36
"We Stand a Chance" (Petty) – 3:38
"Straight into Darkness" (Petty) – 3:49
"The Same Old You" (Petty, Campbell) – 3:31
"Between Two Worlds" (Petty, Campbell) – 5:12
"A Wasted Life" (Petty) – 4:35
Personnel:
Tom Petty - vocals, guitars, synthesizer
Mike Campbell - guitars, organ
Benmont Tench - pianos, organs, synthesizer, backing vocals
Stan Lynch - drums, backing vocals
Howie Epstein - bass guitar, backing vocals
Phil Jones - percussion
Ron Blair - bass guitar
Production:
Producers: Jimmy Iovine and Tom Petty
Recording engineer: Shelly Yakus
Remixing engineers: Don Smith, Thom Panunzio and Shelly Yakus
Mastering engineer: Stephen Marcussen
Remastering engineer: Chris Bellman
Producer's Note: Tom Petty Hi-Res Remastering
The Hi-Res (24bit 96K) remastering of the Tom Petty catalog reveals a level of detail that was only previously heard by a select group of musicians, producers and engineers in the studio. It's as close to the sound of original stereo master as you can get. We're very happy with the way it came out, and believe it's an important way to preserve the legacy of this great body of work.

If hearing the highest possible sound quality is important to you, then this is where you'll get it.

The remastering was done in the fall of 2014 by Chris Bellman at Bernie Grundman Mastering. I supervised it and Tom approved it. Great care was taken to find the original first-generation masters and transfer them with minimal eq and little or no dynamic range compression. In cases where the first-generation masters were unusable, we used the best sounding second-generation masters.*

To allow for full dynamic range, and to let the music "breathe" the Hi-Res versions have about 6-8db less digital level than a typical "loud" peak-limited CD or mp3. To enjoy these albums to their fullest extent, play them back though a good system and turn up the volume.

With this increased level of detail and sonic impact, we hope you'll enjoy rediscovering these great albums as much as we did!

—Ryan Ulyate, April 2014
Скачать mp3 этого исполнителя. ВСЕ полные альбомы + хиты 2017 Совершенно бесплатно!
Скачать Tom Petty & The Heartbreakers - Long After Dark [HDTracks] (2015) mp3 бесплатно:
Mp3passion.net Facebook.com Vkontakte.ru
Уважаемый посетитель, Вы зашли на сайт как незарегистрированный пользователь.
Мы рекомендуем Вам зарегистрироваться либо войти на сайт под своим именем.
Информация
Посетители, находящиеся в группе Guest, не могут оставлять комментарии к данной публикации.